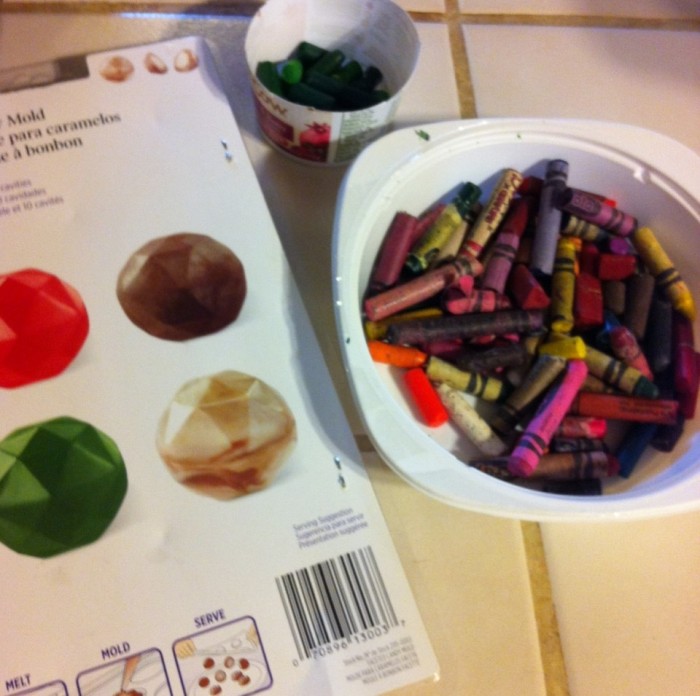 I have been inspired by all of the crayon melting art that Laura Lansrud-Lopez has been posting on NMATA's Facebook page.  I have a bunch of broken crayons that I have been saving to melt into a new project. The first project was to make new crayons. I went to Michaels and bought a few plastic chocolate molds. Then, I pulled the paper off of the old crayons, melted them in the microwave, and poured them into the molds.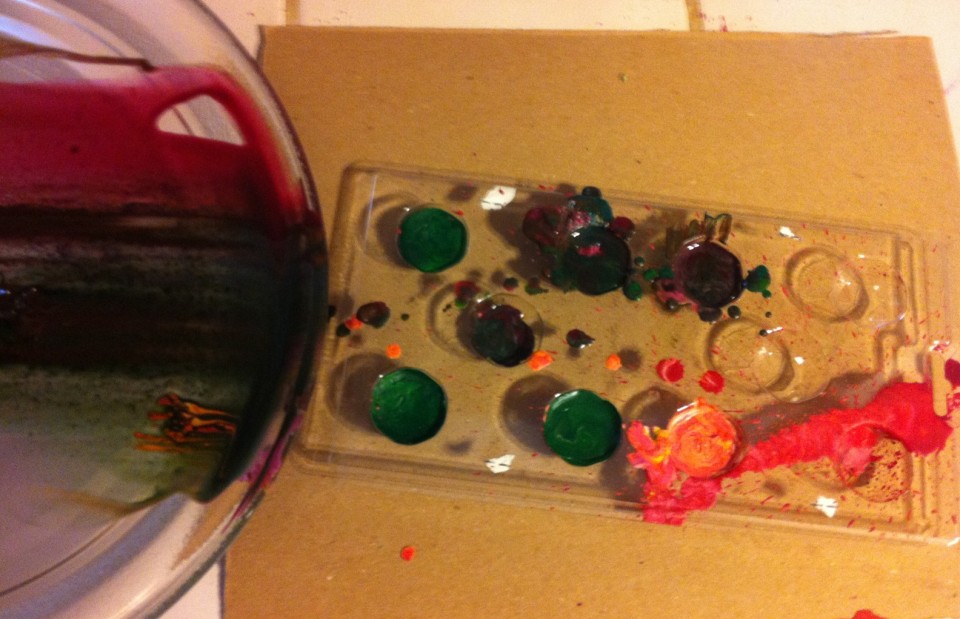 Of course, I should have listened to the advice of the websites galore, to use a paper cup rather than a plastic cup to melt the crayons. Live and learn!
Still very useable! I just had quite a mess to clean up!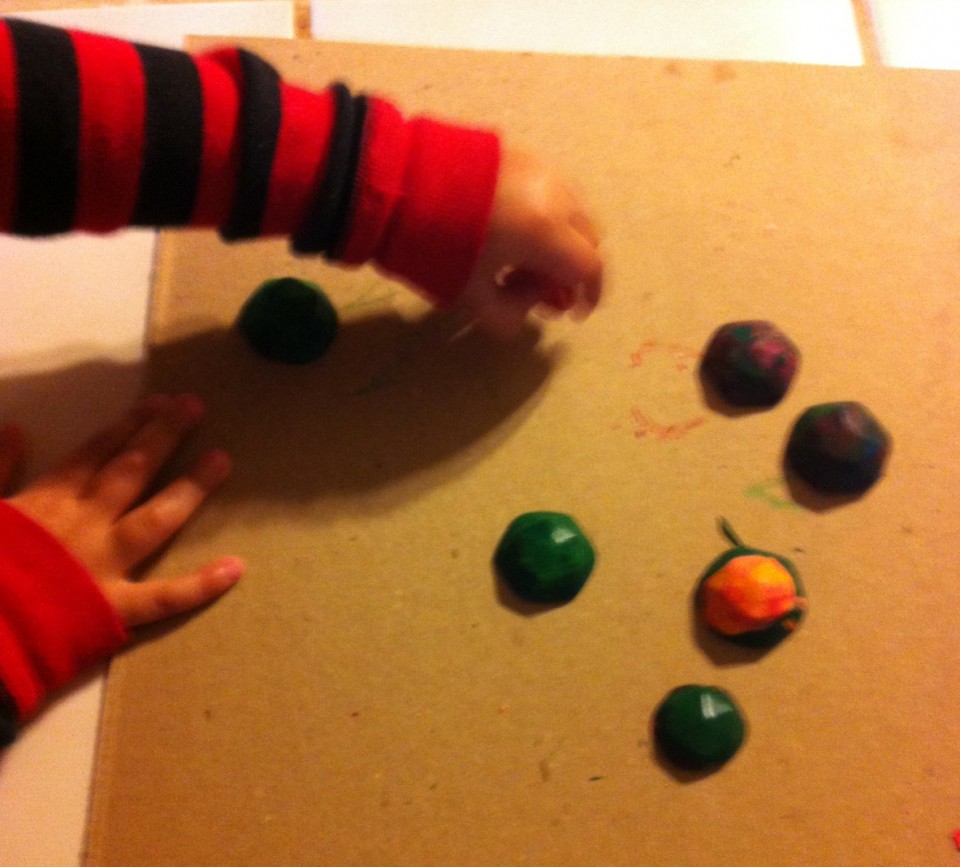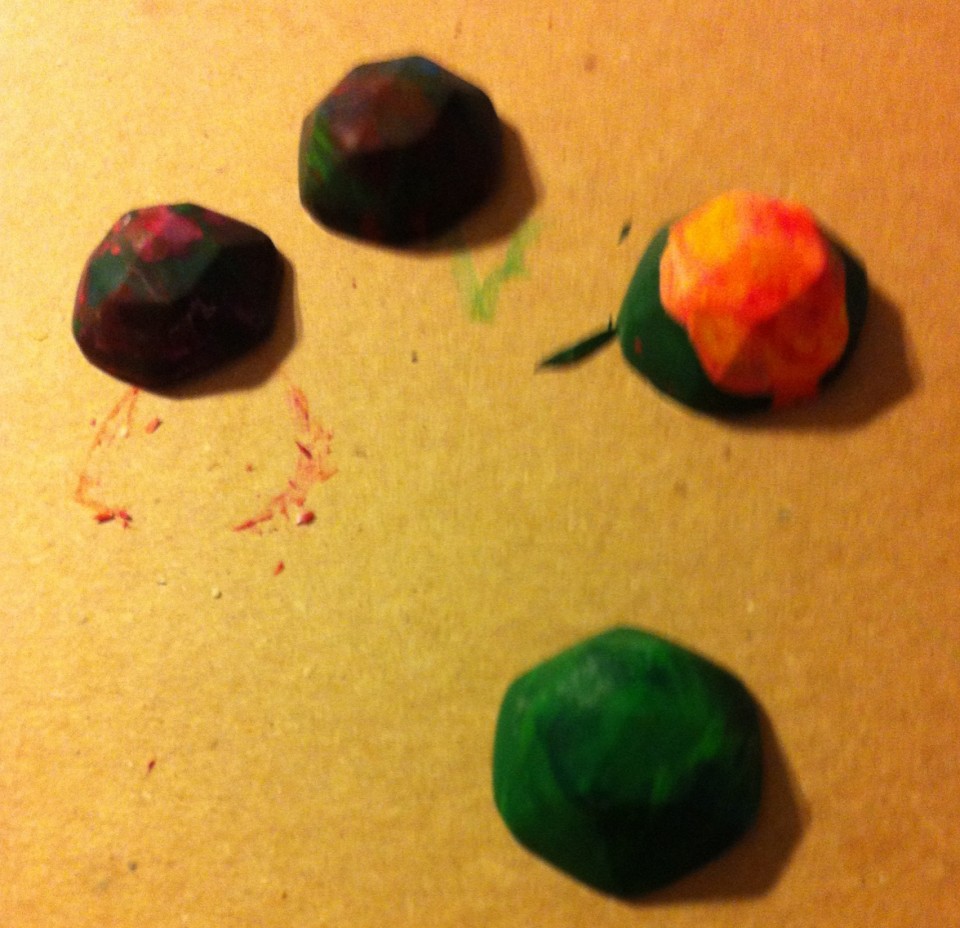 Next project to try: painting with the liquid crayon!
Helpful links that I used:
http://www.makeandtakes.com/recycled-chunky-crayons
http://www.skiptomylou.org/2012/06/27/making-crayons-using-molds-craft-camp/
About the Moderator