Robert D. Waterman, Ed.D., LPCC

Robert D. Waterman
has been a spiritual teacher, mentor and counselor for over 30 years, conducting classes throughout the United States and in Europe. Applying a disciplined practice of spiritual research, he emphasizes the value of ancient teachings to modern therapy.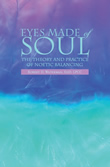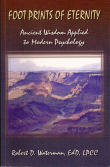 He developed the curriculum and fostered the evolution of Southwestern College, which he also founded and is now president emeritus. He has a doctorate in Counseling and Education and a Masters in Sociology. A Licensed Mental Health Counselor, he is currently in private practice. Dr. Waterman is the author of two books, Footprints of Eternity (Infinity) and Eyes Made of Soul (Xlibris)
Videos on Teaching Archetypal Psychology
Robert Waterman on Teaching Archetypal Psychology
Robert Waterman on Teaching Archetypal Psychology Part II
I approach each student knowing that the learning they seek, and the issues that they must transform to achieve that learning, exists within as an innate curriculum shaped by the actualizing Soul impulse. I engage the student's process through my own innate knowing. Subject topics, in the conventional sense, are embedded within the greater intent of the Soul's actualization. In this way transformation is the learning experience. My ability to do this comes from my inward relationship to the universe and understanding that life is a reflexive relationship of inner and outer reality.
My approach requires a sufficient awareness of the continual energetic conversation within the experience of the learning matrix. Learning occurs in the present moment as a relationship of the whole to the particular experience. Teaching bridges the universal field and the morphogenetic field of the student. This means I must be able to track subtle shifts in the student's behavior, and witness energetic changes in the morphogenetic field. We create, promote or allow whatever happens to us. This means that the understanding students seek is also seeking them. My role is to assist that relationship.