Jaffa Frank phD, LMHC
Home

›

Jaffa Frank phD, LMHC
Share this: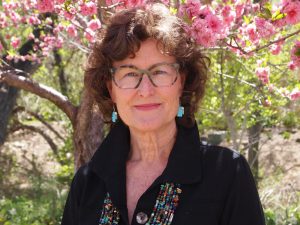 Dr. Frank is a licensed mental health counselor, an archetypal mythologist, a teacher, and writer. She earned her MA in counseling from Southwestern College with a concentration in Grief, Loss, and Trauma Therapy. She holds a PhD from Pacifica Graduate Institute in Interdisciplinary Mythological Studies and Depth Psychology. Dr. Frank has further training and expertise in dreamwork, Jungian active imagination, Sand Play Therapy, mindfulness, thanatology (the study of death and dying), shamanic and wilderness-based healing, art practice, attachment, somatics, polyvagal theory, and interpersonal neurobiology. 
At SWC, Dr. Frank has taught Psychology of Altruism I, Hermeneutics of Depth Psychology, Psychology of Consciousness I, Psychology of Consciousness II, and is a founding curriculum developer for SWC's PhD in Visionary Practice and Regenerative Leadership. She is also a faculty assistant on the annual Wilderness Fast offered as part of the Ecotherapy Certificate. As a clinician, Dr. Frank has worked in hospice as a bereavement counselor and with children and families struggling with attachment disorders and related trauma. 
Dr. Frank is the author of Eyes of the Gorgon: Endometriosis, Mythic Embodiment, and Freedom, an interdisciplinary exploration of somato-mythic illness and a healing process that focuses on an empowered relationship to the embodied sacred. Her latest work "Loving Medusa, Redeeming Athena: Restorying Female Blood, Sovereignty, and Agency" appears in Vol. 4 of the Proceedings of the Association for the Study of Women and Mythology.