Kate Latimer, M.A., LPCC
Home

›

Kate Latimer, M.A., LPCC
Share this: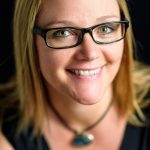 Kate Latimer received her B.A.in Social Science from Humboldt State University in 1998, blending her love of Psychology, Sociology and Native American Studies. After several years working in the non-profit and public education sectors, as well as spending two years teaching at a K-12 international school in Morocco, Kate moved to Santa Fe, NM to complete a Master's Degree in Counseling Psychology from Southwestern College, graduating in 2007. 
Kate began her counseling career at Solace Crisis Treatment Center (then the Santa Fe Rape Crisis and Trauma Treatment Center) where she developed expertise treating Post-Traumatic Stress and other stress related disorders resulting from sexual trauma, domestic violence, childhood abuse, military combat, and violent crime. Kate also worked closely with the NM National Guard on post-deployment reintegration, earning a certificate of "Outstanding Support" for her contribution to the Yellow Ribbon Program in 2010. Over the years, Kate has collaborated with various New Mexico law enforcement and first responder agencies to provide training on stress management and PTSD prevention. 
Transitioning into higher education as a college counselor and adjunct faculty member at Santa Fe Community College in 2013, Kate integrates her training in evidence-based crisis stabilization and trauma treatment approaches with somatic awareness, spiritual practices, and creative modalities designed to facilitate inner awareness and alignment. She encourages her clients to connect to their higher power, let go of limiting beliefs, practice gratitude and forgiveness, choose love over fear, and seek meaning and purpose in every experience.    
Kate believes it is a sacred act to witness the transformative process unfolding with her clients and her students. She brings curiosity, compassion, and humor to the process of transformational dialog as a teacher and a counselor. She believes that personal responsibility and individual healing are paramount, but also recognizes the need for social change in our communities to support overall well-being. At a time when gender equality seems to be at the forefront of the current human evolutionary process, Kate fees a strong call to assist in the balancing of masculine and feminine energies in the collective. To this end, Kate participates in social justice and diversity movements such as V-day/One Billion Rising, Santa Fe Pride, and the Women's March to raise the collective consciousness concerning gender violence and inequality. With her involvement in these social organizations and political movements, Kate seeks opportunities to honor the awakening of the sacred feminine by supporting interpersonal connectivity empowerment through dance, dialog, and peaceful civil disobedience.
In addition to her counseling work, Kate teaches Nia and other mind-body fitness classes in Santa Fe. She has studied and taught yoga for over 20 years, and is a black belt Nia™ and Nia FreeDance™ teacher, which provide additional tools and skills Kate uses to guide and inform her counseling work and avoid compassion fatigue. She holds that physical fitness and movement meditation are foundational to emotional, mental and spiritual health.