Katherine Paras, M.S., ATR-BC, LPAT, APP
Home

›

Katherine Paras, M.S., ATR-BC, LPAT, APP
Share this:
Practicing art therapy since 1973 and mind-body psychotherapy since 1988, Katherine Paras is a licensed and board certified art therapist, with extensive experience in diverse biofield therapies. One of the founding faculty of New York University's Graduate Art Therapy Program, Katherine has taught in many settings, including conferences for the International Society for the Study of Subtle Energy and Energy Medicine. In year 2000, she relocated her independent clinical practice to Santa Fe. This followed 20 years of working in Metropolitan New York with people of all ages and walks of life – people focused on such challenges as mental health and psychiatric problems, drug and alcohol addiction, physical disability, special educational needs, autistic spectrum disorder, mental developmental challenges and multiple handicaps. Katherine Paras is also an accomplished and award winning artist. Since 2006, her fine art portraits have guided clients in The ReVisioned Life® process, a specialized mentorship.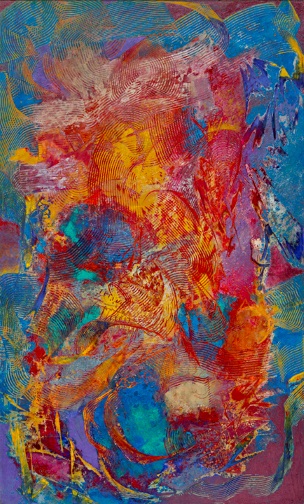 Approach to Teaching: Katherine explains, "Exploring new learning and/or training as a therapist is both exciting and challenging. We may find ourselves holding inner tensions of stress as we face emotional and spiritual challenges that do not easily find a home in words. With intention and guidance, these energies can fluidly move out of the body and into the gestures of line, color, and shape in artistic self expression. This release and relief of inner 'traffic jams' creates more space for the expression and discovery of who we really are. Barriers to growth dissolve. Impasse and challenge turn into creative action, nourishing our personal and professional lives."
Education and Training: Katherine Paras received her Masters of Science degree in Psychiatric Art Therapy from Hahnemann Medical College, following her undergraduate work at Rhode Island School of Design and Philadelphia College Of Art (B.F.A.). In New York, Edith Kramer, an artist and one of the pioneering founders of the field of art therapy, became Katherine's mentor and, later, colleague and friend. After moving to the Southwest, Katherine worked with Lawrence Watson, past Director of Teacher Training at the Robert Jaffe, M.D. School of Energy Mastery. This developed into a 15-year training analysis in Advanced Mind-Body Healing. Additional trainings included Bioenergy Work with Mietek Wirkus, Polarity Therapy, Craniosacral Therapy, and Therapeutic Touch. Guided by the principles of integrative medicine and mental health, Katherine Paras' professional offerings build upon both Western and contemplative Eastern psychologies.