Laura Rademacher, M.A., LMFT, CST, CST-S
Home

›

Laura Rademacher, M.A., LMFT, CST, CST-S
Share this: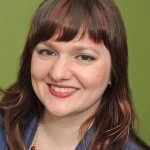 Laura Rademacher is an AASECT Certified Sex Therapist, and a Licensed Marriage and Family Therapist. She is the author of The Principles of Pleasure: Working with the Good Stuff as Sex Therapists and Educators and an AASECT Approved Sex Therapy Supervisor. Laura is a frequent presenter near and far, from Self Serve in Albuquerque, NM to Pride Festival in Stockholm Sweden. She lives in Minneapolis, MN where she works with clients in her private practice.
Laura began her career as a sex positive educator focusing on pleasure issues. She regularly works with issues of sexual identity, trauma, sober sex, discordant desire, low deisre, relational issues, out of control sexual behaviors, and sexual functioning concerns. Laura frequently presents to and works with the LGBTQ, BDSM, and consensual non-monogamy communities. Her work focuses on creating content that is relevant to and celebratory of people of all orientations, gender expressions, and relationship styles. Laura is currently learning the most from sexual health professionals who teach about the intersections of race, culture, and sexuality.
The inner work that is central to Southwestern/NEI's philosophy of transformational learning is also critical for effectively working with sexuality issues. Laura believes that experiential learning creates embodied knowledge and deeper levels of understanding than what can be achieved with book and lecture methods alone. All the courses in the NEI Human Sexuality Certificate Program will blend the philosophies of transformational and experiential learning with the most up-to-date information and techniques in the field of sex therapy.