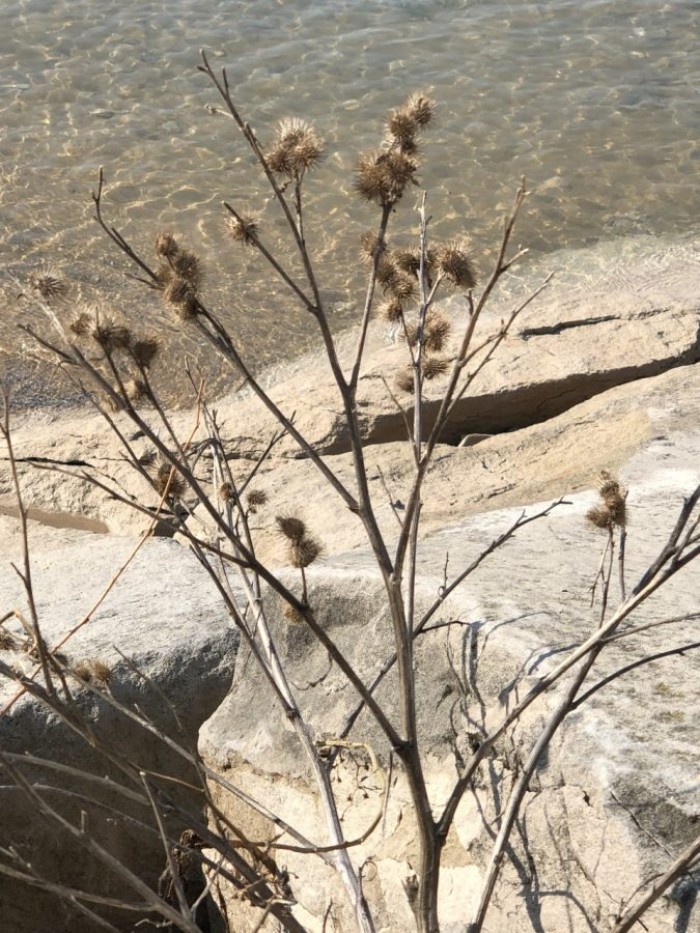 The Weed by the Water
by President Ann Filemyr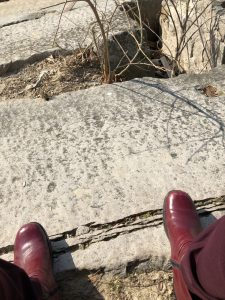 Sitting on the breakwater next to Navy Pier in Chicago, I look down at my feet. I've taken a moment from the busy higher education conference to sit beside the lake. I notice in front of me the seed clusters of a burdock.  This courageous plant is taking full advantage of a crack in the cement. Perhaps a year ago it rooted in a small square of dirt. Sometime last summer it bloomed. Now its hope for the future dangles in front of me. Prickly seedpods I once detested that I have come to admire.
          These wiry burrs wreaked havoc in our dog's fur on my parent's farm back in Wisconsin. They clung to everything, my red wool coat, my thick socks. If I got them in my hair the only way to get them out was with greasy Vaseline. We called them weeds and pulled them out of the vegetable garden not knowing their true value.
        Much later I learned these pesky weeds were beneficial medicine plants. Burdock root may be boiled and mashed into a thick pulp and eaten as a diuretic. In Japan it is prized as high cuisine. In Chinese medicine it is combined with other herbs for sore throats, tonsillitis and colds. Externally it can be used for psoriasis and eczema. It is also a key ingredient in an Ojibwe cancer treatment. In other words, this unwanted, unruly weed is actually quite useful and helpful.
Like this burdock plant growing amidst broken cement, we, too, have the ability to grow amidst brokenness and thrive.
          Here in the narrow space between large cement blocks, it is also displaying its capacity for survival. Burdock is resilient. The ground is full of trash. Red plastic, green glass, bits of string and other refuse washed up by the waves of Lake Michigan cover this small strip of sandy soil. Still the burdock's straggly branches bear seed. This plant has produced enough for its next generation, insisting that it will not merely survive but thrive.
        I consider how I am like this burdock, and how our students and the clients they will serve are as well. Many of us have learned to live in less than ideal circumstances. We have grown up in spaces too small or too narrowly defined. Everything we need may not be available to us. Our gifts have been overlooked or treated with hostility. We have been mistaken for unwanted weeds. Yet we discover we can heal and help others. We have our own unique medicine. We just have to learn to access it.
          Our unique curriculum does just that. Through transformational learning experiences, our students access their gifts in order to serve others. Like this burdock plant growing amidst broken cement, we, too, have the ability to grow amidst brokenness and thrive.
About the Moderator