Spring/Summer Honorary Scholarships
Home

›

Spring/Summer Honorary Scholarships
Share this:
Spring Honorary Scholarships
Guadalupe Award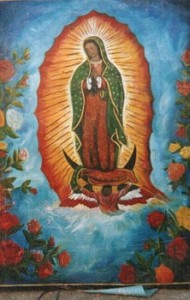 Images of Our Lady of Guadalupe are seen throughout New Mexico. These images transcend her historical and cultural origins. They have provided inspiration to many people here. What has divine feminine meant in your life and personal experience?
Spirit of Unity Award
Southwestern College was originally founded as Quimby College, honoring the now little-known "Father of New Thought." New Thought is a spiritually-sourced energy/spiritual healing movement that is still quite vibrant today, and was the foundation for Unity, the Center for Spiritual Living and other such groups. William James, the greatest American psychologist of his time, called New Thought a movement of "healthy-mindedness" and America's "only decidedly original contribution to the systematic philosophy of life." It involved a positive approach to life, a conscious alignment with divinity, and a firm belief that we can participate in our own health, happiness and prosperity
New Beginnings Award
This time of year is about new beginnings…describe a vision or intention you have for the coming year related to your personal/professional growth in the helping profession.
Gandhi Social Conscience Award
Interestingly, Gandhi was powerfully impacted by Henry David Thoreau's life and writing. Thoreau, of course, was mentored by Ralph Waldo Emerson, who also impacted Robert Waterman's educational philosophy profoundly. Gandhi, a wisp of a man physically, brought the powerful British Imperial Empire to its knees, leading to the freedom of India, the world's second largest country. Gandhi had vision, and personified the idea that "one person aligned is stronger than a million who are not."
Ancient Wisdom Traditions Award
Mainstream Psychology takes us part of the way, but seems to stop with the "actualization" of the self, the individual. All Ancient Wisdom Traditions have seen that as the half-way point, at best. Their emphasis on One-ness, the Unity of all beings and things, requires going beyond personalities and biology, into realms where Hermes Trismegistus, Pythagoras, indigenous cultures, the Druids, Phineas Quimby, Emerson, and modern day New Thought writers found higher truths, and greater depths of wisdom.
Board of Trustees Ambassador Scholarship
The Southwestern College Board of Trustees admires the path of each of our students, and their capacity to bring honor to the College as an "Ambassador" for the school as they move about the world, both now and after graduation.
Summer Honorary Scholarships
Henry David Thoreau Award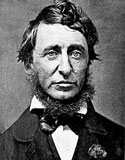 Henry David Thoreau, protégé of Ralph Waldo Emerson, and author of Walden and Civil Disobedience, had a profound impact on Gandhi and on Martin Luther King, Jr. One could say that Thoreau was dedicated to awakening consciousness and breaking trances. But well beyond being merely a philosopher, Thoreau was a man of action and was jailed for holding to his principles.
The Southwestern College Staff Scholarship
This award is offered by the staff of Southwestern College, in appreciation of the commitment made by students to pursue a difficult course of study, staying conscious and respectful as they do so. Staff and students are in a dance together the whole-time students are here, and even beyond.
The Ellavivian Power Award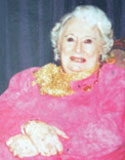 The Ellavivian Power Award honors one of the early influences of the Quimby Light Center and Quimby College. She worked with Neva Dell Hunter to develop the healing practice of aura balancing. In her book, The Auric Mirror, she brings forward the healing potential of what may be referred to as "energy medicine."
Black Elk Visionary Award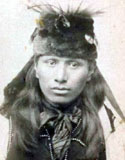 Black Elk is a medicine man of the Oglala Lakota people. He had a vision where he saw all nations cooperating in a grand procession. He said "I saw myself on the central mountain of the world, the highest place, and I had a vision because I was seeing in the sacred manner of the world." (The sacred mountain he saw was Harney Peak in South Dakota), and he said "But the central mountain is everywhere." This award recognizes the efforts by the student to embrace multiculturalism in their lives and in their career aspirations, and to carry a vision for all peoples.
Apply for Spring/Summer Honorary Scholarships (February 28 – March 16, noon.)