Alumni Updates – 1995 Graduates
Home

›

Alumni Updates – 1995 Graduates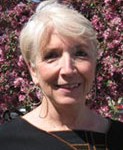 Susan Benjamin is working at the Santa Fe juvenile detention doing art therapy with the teens. "I do this twice a week, and when possible I like to take in SWC practicum and intern students. I also facilitate a weekly group at Upaya Zen Center for people living with catastrophic illness, and conduct week-long retreats for these same people using art therapy."
Doris Fasbender lives in Louisville, Colorado, a small community in East Boulder County, and is a registered play therapist working with children up to age twelve and their families. Doris has an office at the University of Colorado, Boulder campus, where she hires, trains and supervises students working with young children in a drop-in child care center. She shares her life with her partner Elizabeth, son Daniel, and grandchildren Rachel and Matthew. Her experience at SWC and the transformational education she received continues to guide her life professionally.
Derek Fowell is a mediator for the First District Court and is teaching Crisis Intervention part time at the College of Santa Fe and supervising students at the Skye Center.
Cynthia Fulreader, works as a Family Therapist with the UNM Children's Hospital in Albuquerque, in the Division of Neonatology, Department of Pediatrics. She counsels families who have babies in the Intensive Care Nurseries. Cynthia is the Neonatal Mental Health Consultant to the medical and developmental care teams at UNMH, and provides trainings statewide and nationally on infant mental health and working with families. She recently provided trainings at Providence Hospital in Anchorage, Alaska. Cynthia also has a private practice in Santa Fe at 1919 Fifth Street Business Condominiums.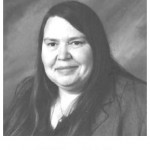 Christiana Christine, class of '95, 
"My training… gave me a whole range of new tools, different ways to work with all kinds of people."
Image and Words from Heartlink, Spring 2004
.  
<– 1994
1996 –>