Alumni Updates – 1997 Graduates
Home

›

Alumni Updates – 1997 Graduates
Jamie Baldwin has been in private practice in Santa Fe for the past seven years, specializing in individuals, couples, and groups. Half his clientele are part of the gay, lesbian, and bisexual communities. Jamie offers classes in the use of the Enneagram as a psycho spiritual transformational tool, and is on senior staff with the Eupsychia Institute, a non-profit psycho spiritual organization. He is a gay man, married who adopted a child from Romania four years ago, and is in the process of adopting another.
Grace Berge is now a real estate agent with Towne & Ranch Realty.
Jerrilyn Blum is affiliated with a non-profit Lifespan Counseling and Community Services in Boise, Idaho.
Jan Burke, MA, LPCC, is pleased to announce she is rekindling her private counseling and psychotherapy practice, working with adults, couples, children and families. Jan affirms that her years of professional and personal experience have only deepened her belief in miracles, our innate connectedness, the wisdom that lies within each of us and the perennial wisdom that is the essence of all spiritual traditions.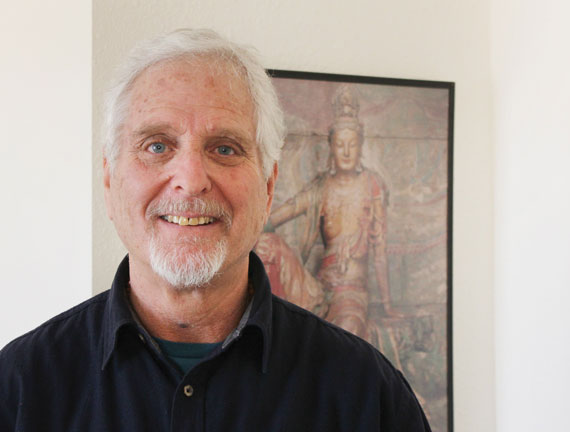 Matthew David, M.A., LPCC I live with my wife Nancy in our very modest hand made straw bale home south of Madrid and off grid, where we have been for the past 21 1/2 years. Our daughter Terra, now 26, has been living and studying toward her Masters in Curriculum Studies/Bi-Lingual Education in Tel Aviv for the past year and a half. She has become an Israeli citizen, and is in the process of formally converting to Judaism. She is following her spiritual path with depth and vitality. Our son Aaron, now 30, will shortly be making his third trip to West Africa, Senegal and perhaps Mali, to continue his studies and performance of drumming, and to assist in coordinating a program of study for some Japanese students of one of his teachers. Recently he was invited and went to Japan, to teach. He has been working on the new San Francisco Bay Bridge as a union ironworker. He wanted to show me pictures of himself some several hundreds of feet above the Bay, but I declined. Yikes! Nancy is in her 14th year at Capshaw Middle School as a counselor/educator/group leader, and has 1½ years more until she retires to pursue her more passionate interest of healing work combining psychotherapy and flower essence consulting. She is in the process of becoming certified by the Flower Essence Society of Northern California.
Lisa Burris Fairbanks and Jim Fairbanks were married January 1, 2000 and are living in Evergreen, CO.
Sarah Grace works as an advocate for people with disabilities for New Vistas in Santa Fe.
Mary Beth Huberman is a clinical supervisor at a large non-profit in Santa Fe where, on a regular basis, she applies many of the transformative approaches she experienced at SWC. Mary Beth relayed how proud she was to be the student member of the SWC faculty committee that successfully obtained the first NorthCentral accreditation for the school, in addition to other volunteer activities she participated in for SWC. She has a deep appreciation for the process of "transforming consciousness through education" as it applies to working in mainstream mental health services today.
Carrie Ishee and her husband Chris live in Eldorado with their 4-year-old daughter Teslin. Carrie is a certified life coach and Chris is a professional jazz musician and also teaches music at Santa Fe Prep. They are donating all of the proceeds from Chris' new jazz CD Saguaro City to tsunami relief efforts for the people of Thailand.
Michelle John finally finished her Ph.D. in Clinical Psychology at Pacifica Graduate Institute. Her dissertation title was Trauma and Cultural Breakdown in Rural Athabascan Alaska. Michelle is working for the Native Corporation South Central Foundation in Anchorage serving all Native Alaskans.
Lilla Oakes Khalsa (formerly Siri Simran Kaur Khalsa) Because of my teachers at Southwestern College and my love of serving I have managed to work as a psychotherapist and art therapist since my graduation from Southwestern College and Norwich University. I have spent the past 16+ years working with all kinds of populations. Many of my years were spent with youth at risk. Presently I am working in private practice and my clientele are traumatic brain injury, substance abuse and family therapy. I love the work I do and am always learning. Thank you so much for the excellent education.
Meria Loecks has just returned from South Africa and maintains a private practice in Santa Fe.
Marcia Wolff recently moved to San Miguel de Allende in Guanajuato, Mexico. She  presented her poetry book, Friction Becoming Pearl: a Slow Awakening, at the San Miguel de Allende Literary Author's Sala. Marcia presented from the angle of the heroine's journey using the concepts Joseph Campbell speaks of in The Hero of a Thousand Faces. Marcia is also working with Imagina Juntos, to highlight a 16-day focus on the global issue of gender violence and gender inequality using art, film, literature and music. At SWC, in her second semester class of The Psychology of Consciousness, Marcia's light figure was Psyche. Marcia relayed how strongly this class impacted her.
             Image from Heartlink, Spring 2004.