Alumni Updates – 2005 Graduates
Home

›

Alumni Updates – 2005 Graduates
Heather Aviles is working at Linden Oaks Hospital in Naperville, IL in the special intensity unit doing a lot of art therapy with her clients. She and her husband are about to celebrate their second anniversary, and they have a new addition: they have been given guardianship of her nephew who has been living with them for a couple of weeks now.
Terry Barsano is working on her PhD in Clinical Psychology at Pacifica Graduate Institute. She will be presenting at the ADEC conference in Montreal, Quebec, Canada in May, 2008. Her topic is "How Do The Children Grieve". The conference this year is on Global Mourning – Death Among and Beyond Ourselves.
Kristine Lee Bartyzel recently offered a "Soul tending" group for insight, motivation and empowerment. After working four months at Hotel Kadampa in Tuscany, Italy.
Brian D. Blocker is now working as a primary therapist at The Life Healing Center in Santa Fe. Brian and Tracey are expecting their second son in December 2006.
Felicia Brooks is a primary therapist at Vista Taos Renewal Center.
Denise Brown is has been the art therapist for Kansas City Hospice and Palliative Care since March.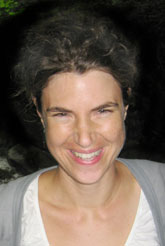 Christy (Davis) Denckla is in a Ph.D. program in clinical psychology at Adelphi University, Derner Institute for Advanced Psychological Studies. She continues her work at Bellevue Hospital in NYC while working towards her doctorate. Christy's dissertation will focus on the emotional and interpersonal mechanisms that relate to trauma, loss and bereavement, with a specific focus on dependency. As a recipient of a National Health Service Corps Loan Repayment Award, she is working with trauma patients who present to Bellevue's Emergency Department with high risk behaviors. Additionally, she plans to use her clinical experience to work with survivors of interpersonal violence and child sexual abuse to inform her broad interest in health disparities.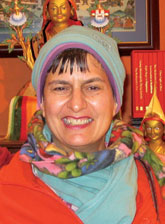 Barbara A. DeLuca, is now living back in her hometown of Highland, New York. She is currently working as a Massage Therapist in Highland and on Long Island while she awaits issue of her New York State Counseling License. Being back in my hometown of Highland, New York in the Hudson Valley, has made me aware of just how much healing happened while away in Santa Fe and parts beyond in the 16 years I have been gone.  The decision to relocate was in the works for a long time and the final impetus was my dad going into an extended care facility.  The journey back has not been easy but I continue to appreciate the rich experiences of my life and my desire to serve others.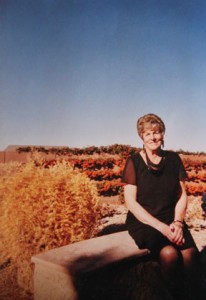 Rosemary Eads, M.A. My private practice is now located in Northborough, Massachusetts. I moved here in April of 2011, and within nine months, began my first ever waiting list! I specialize in working with subconscious beliefs, behaviors and traumas, as well as guiding my clients to develop a fuller awareness of their higher self. I use modalities including Gestalt therapy, Hypnotherapy, EMDR, EFT, Heartmath, Life Coaching and occasionally artwork. I have also learned that despite my training in these wonderful modalities, sometimes it is good practice to simply listen and offer considered reflections to my clients.
Last June, Lorrie Ogren, art therapist and 2005 Southwestern College graduate, joined me in my office building. It is a delight to have her wonderful energy at Innovative Counseling. I have deeply enjoyed watching her flourish in her new private practice.
Moving back to the east coast (after over 30 years of living elsewhere) has been wonderful for me. My husband Stan has a great job at the University of Massachusetts, and I am able to visit my family and friends from my early years. In fact, my college band, "Larry Friends and Family" has re-formed and we are playing coffee houses and theaters in the northeast.
I feel very blessed to be doing my life's work with my clients and watch them grow while pursuing my hobbies of singing, playing with my dogs, hanging out with my husband, and connecting with family and friends.
Joyce Erickson an art therapist at a local hospital where she makes her home in Connecticut, has recently received her LPC. She is now pursuing a private practice and considering her options and dreams – such as a place of her own, working with therapy dogs and/or opening a community center. Joyce says she is always dreaming of new things and inviting Life to show her what's next.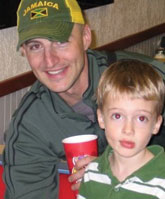 Jeffery Kempel is living in Happy Valley, Oregon, working for Clackamas County Community Health, Adult Integrated Treatment Team. Father of two beautiful kids – Reese (son) age 5, Mia (daughter) age 4. "Happily divorced and everything that comes with that. Recently returned to Southwestern for an autism weekend class, happy to see the pulse continues to beat strong and flow the blood of consciousness development."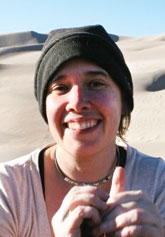 Patricia L. Meek, LPC, MFA, NFT, 2011 was a year that marked both completion and new beginnings. Noah: A Supernatural Eco Thriller was published by All Things that Matter Press and was released December 1, 2011. I began the novel while living in Santa Fe, New Mexico.
My experiences at Southwestern College heavily influenced the creation of this work. Archetypes, Ancient Mysteries, and Vision Quest, were all journey-classes that opened me up and allowed me to tap into universal knowledge and higher consciousness. This ability has not only prepared me for my work as a therapist, but has deepened my ability to create.
Since leaving Santa Fe, I moved to Natchez, Mississippi, and brought transformational techniques to group work with rural elders. I continued my geriatric counseling in Baton Rouge, Louisiana, my home town, and worked on developing a small private practice.
During that time, I met my partner, and after a year and a half of plane tickets and airports, I took a position with the San Luis Valley Mental Health Center in Alamosa, Colorado where I currently work as a Medical Integration Clinician. This allows me to work closely with the medical community and the exciting new trend of incorporating preventive medicine and healthcare reform with holistic counseling practice.
What I received from Southwestern  College has been immeasurable. The classes, faculty, and personal relationships taught one of the most valuable life skills: How to be in relationship with Self. For this, I am eternally grateful. patricialmeek.com
Llani Mraz is working at La Paloma Funeral Home.
Lorrie Ogren LPCC, is working for "Circle of Life" Family Services under Eight Northern Indian Pueblos, in Española and Albuquerque. She is working with Native American children and their families on the Pueblos, in homes and schools doing art and play therapy.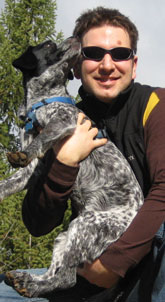 Jeffrey Piacitelli "I'm happily living in a cabin on 26 acres in the Siskiyou Mountains with my blue heeler Chaz.  I currently work as the Clinical Supervisor for an ACT Team that serves SMI clients in Josephine County, Oregon (we're always looking for quality clinicians! www.optionsonline.org).  My light-figure was/is Christopher McCandless."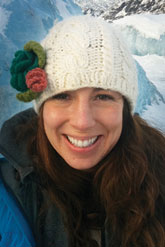 Marika Richards is now living in Anchorage, AK with a wonderful man. She works providing counseling support to military families, and is active in the local Art Therapy community.
Don Sherry, M.A., is the grief and loss support group counselor for Presbyterian Hospice in Albuquerque. He became co-owner of The Guild Cinema movie theater in Albuquerque this past July. In his spare time, he is laboring away on a series of short stories and essays entitled "Dallas Cowboy Cheerleaders Rock Mogadishu." Soon, he hopes, after its publication, to be a movie in a theater near you.
Jenna Viscaya, LMHC, I am currently working at Acoma Pueblo as their Wellness Court clinician, specializing in working with personal and intergenerational trauma in pueblo members who have had substance abuse issues.  I have also been supervising Acoma's acupuncture detoxification program and delivering full acupuncture treatments to pueblo members. My next move (in process) is back to Santa Fe, where I will be helping my life partner Lloyd Drager on his campaign for First  Judicial District Attorney. My passion for this  campaign is more than personal; it involves a desire to see better oversight and prosecution of DWI homicides.
On a personal note, I continue to work on my acting skills, fitness level, and international relations with my daughter, who now lives in London. She graduated this past year from UNM, summa cum laude in Anthropology and Peace Studies. Following in our family tradition, she is involved in public health and cross-cultural studies. I lost both my mother and my sister this past summer within a month of each other, so I have also had much to look at in terms of family legacy. I credit my excellent Jungian analyst and relational therapy experience with the meaningful and seamless movement that I have experienced through this time in my life.
My Light Figure, Machig Lapdron, continues to inspire me to be fearless in personal and planetary transformation. She teaches me the burning of karma, the impermanence of the body, and the constancy of change.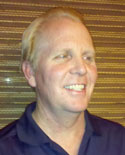 Ted Wiard has been promoted to Assistant Clinical Director at TeamBuilders Counseling Services in Santa Fe and is a program therapist for Zia Behavioral Health in Santa Fe and Golden Willow Retreat in Taos.