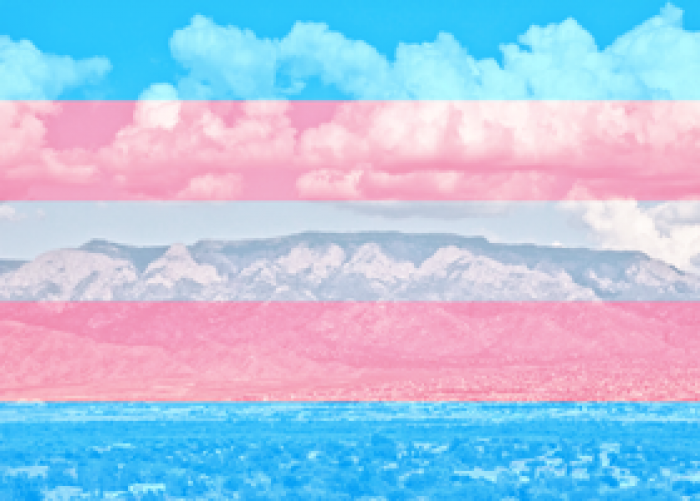 Trans- (prefix): From Latin. (1) On the other side of : across : through : beyond
(2) so or such as to change or transfer
Southwestern College offers a curriculum that initiates transformational learning. Meaning, through the process of education one will emerge differently than they arrived. The mantra of the institution is "transforming consciousness through education," an abstract proposition to those who have never experienced a transformation in consciousness. And yet, all humans have experienced a transformation in consciousness whether they are aware of it or not. Consciousness transforms with age, worldly experiences, relationships, and other processes that spark an internal shift upon contact; moving works of art, literature, and music have the power to transform consciousness as well. Sometimes it's not until the transformation is complete that we realize it has occurred. 
In transformation there is magic. Alchemy is the process of transmutation, a power to change something in a mysterious way. Long ago it was believed by medieval scientists to turn base metals into gold, cure disease, and prolong life forever. The act of transformation itself is magical, from the energy that first catalyzes the change to the power of the new form. Students of Southwestern notice the magic of transformation in their inner worlds as they start to think differently and feel deeper, and their outer worlds as they witness serendipitous changes occur in their environment that bring greater congruence to the two realms. Many students talk of coincidences that led them to the school, and signs from the divine indicating that no matter the obstacles they face they are meant to be here. As the inner world transforms, so too does the outer world; as above the surface, so below, and vice versa. Since the dawn of humanity, mankind has been fascinated by magic and its practical uses, potency, and theoretical existence. In some traditions magic is as naturally occurring an element as oxygen; in the United States there is greater precedence given to the secular, with some exceptions in popular media that have engrossed the imaginations of many, like Harry Potter, where in fact the Philosopher's Stone is referenced, a mythical substance known as the supreme object of alchemy. Stories of the underdog using their personal power to bring abundance into their life and meet their destiny resonate deeply especially with marginalized people, who possess great inner strength and suffer under oppressive systems. 
All humans have the power to change and transform and play with magic, but there is no better embodiment of the power of change than transgender people. To change form in an environment where there is an immense pressure from every system to remain the same takes an incredible power. Every aspect of dominant culture discourages and shames gender fluidity; this comes as no surprise, when most products sold under capitalism are marketed to one of two genders. Binary gender when enforced by legislation and even architecture (men's and women's bathrooms) makes the population controllable. It creates a set of prescriptive rules and roles to follow in order to perform gender correctly, which can be enforced by peers and family sometimes through punishment. This makes differences appear all the more aberrant, and does not allow for space to question and explore outside of the lines. 
Those who do experience resistance, but more importantly a deep sense of internal freedom. After casting off the bindings of normalizing expectations and embracing difference, there is no greater liberation than living authentically. To cisgender people (those who identify with the gender they were assigned at birth) the transgender experience may appear rife with anxiety, danger, and shame. These are misconceptions, and all born from transphobia. The transgender experience is magical. It is imaginative, inventive, joyful, and full of love, for oneself and one's community. It is understanding that the inner world cannot be limited by language, labels, or lines. It is transcendent; it moves across false narratives and dishonesty, through limitation, and beyond arbitrary binaries. Typically it involves an expansion of consciousness, and greater identification of the authenticity of others. Transgender people have the power to reclaim objects which caused them pain, transform their meanings and imbue them with a new energy. We have the power to survive, to inspire others to seek their truth, and even to shapeshift. We decorate ourselves to match our inner worlds, bringing the character and vibrancy of our spirit to the exterior of our vessel. We create fashion trends, music, medicine, and art, we enrich the spirit of the world and transform pain into beauty. This is alchemy.
With the innate magic of transforming gender, it seems contradictory that cisgender creators like J.K. Rowling would go to the effort of excluding a relevant population from a canon of literature known for celebrating magic. Her books have been lauded globally for their whimsy, their ability to enchant the ordinary world, and they hold a special place in the hearts and minds of many who grew up reading them. Many of these children grew up to realize queer identities, some possibly inspired by the magic and mutability of the Harry Potter world. In the world of Harry Potter there are transfiguration spells, characters that can shapeshift at will, and other alterations of the human form; why then does the reality of such an ability bother J.K. Rowling? J.K. Rowling's public attacks on transgender women in particular demonstrate that she is no different from the institutions of control like the ministry of magic that she employed as villains in her books. She is threatened by the magic and freedom of transgender people, and thusly used her platform power to strike out and further endanger an already marginalized community. She is made uncomfortable by difference, and the limitations of her consciousness are exhibited in the subtext of her children's novels, amongst racism, antisemitism, and tells of the author's personal biases. Like capitalism, white supremacy, and trans-exclusionary radical feminism, she seeks to destroy difference when it does not align with her cause, or look like her.
I imagine a wizarding world where gender is as expansive and playful as the magic surrounding it. In a world where magic is ordinary and the ordinary is magic, why then shouldn't the most banal phenomenon of all, gender, be allowed to transcend into the extraordinary? We paint our faces with the colors of our soul, we wear talismans of protection, and we don our apparel like enchanted armor. The city of Santa Fe is known by many as the "land of enchantment." There is magic in the desert, and the mountains, and the natural world as well as the mundane world of the humans who inhabit it. In my experience, the transgender community here is small, but alive. I propose that Southwestern College increase its reception of LGBTQ and transgender students, as the environment of transformation and magic is one well known by the community. LGBTQ and transgender people possess an advanced knowledge of transformation and magic, as they work with these energies every day. They have a special insight into the world that dissolves socially constructed impositions, and sees things for their truth. They are an invaluable asset to the academic community, and the community of Southwestern College, where consciousness is transformed through education.
 by Tess Bourbeau,  MA in Art Therapy/Counseling student, 2021
About the Moderator