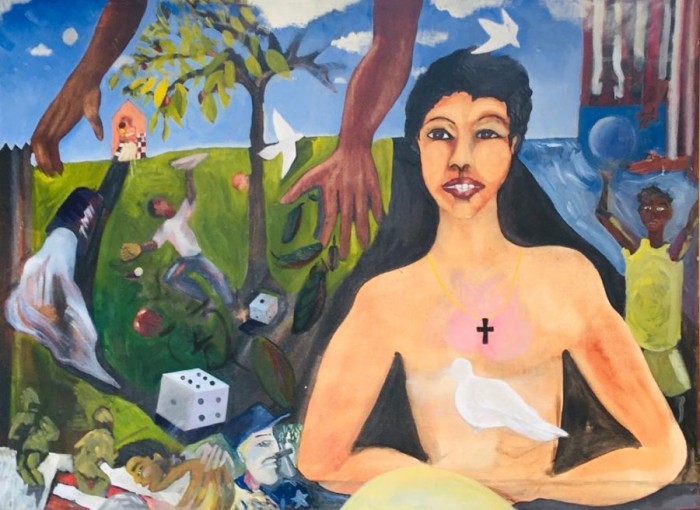 My heart has been heavy this past week as yet another African American man was brutally murdered by a white police officer. The brutality has once again sparked outrage, grief, shock and demand for change. The persistent legacy of institutionalized racism, combined with the lack of national leadership condemning such overtly racist acts, leaves individuals and communities of color even more vulnerable to attack by racists. How do we respond as people of conscience?
It is time to speak up in whatever venue feels appropriate for you. It is time to write to your political representatives calling for widespread overhaul of policing that targets people of color. It is time to vote politicians who refuse to take action out of office. It is time to speak up in your faith communities, among your friends and family, write a blog, a letter to the editor. Be silent no longer. Violence perpetrated by those who are supposed to provide safety tears at the fabric of all of our lives.  And this vicious pattern is repeated over and over in cities and towns across the country. We who have had enough must raise our voices and do our best to be heard.
The movement, Black Lives Matter, means just that – dark-skinned people have a right to their lives. Their lives matter just as much as a white person or any other person. African Americans have a right to feel safe jogging on the street, walking to the corner store, sitting in their own homes, in a jail cell, driving in their own cars and praying in church. I mention these locations because the last decade has given us a series of murders of African Americans in these locations. Black Lives Matter means Black people's lives are just as valuable as everyone else's lives. These individual acts of murder are part of an ongoing racial terrorism carried out by white supremacists in this country. If you want to learn more about this, I can suggest the Southern Poverty Law Center for their ongoing work against white supremacy.
Here we are in the final week of school, and we have been so challenged by the pandemic and all the ways it has impacted our lives. I am personally so sorry for how hard it has been. I hold all of us, communities of color, the campus community, communities of police officers, and all of our complex and overlapping relationships in my heart. May we honor our differences, recognize our shared humanity and seek to advance change in the quest for racial justice.
Thank you,
Ann Filemyr, President of Southwestern College
About the Moderator