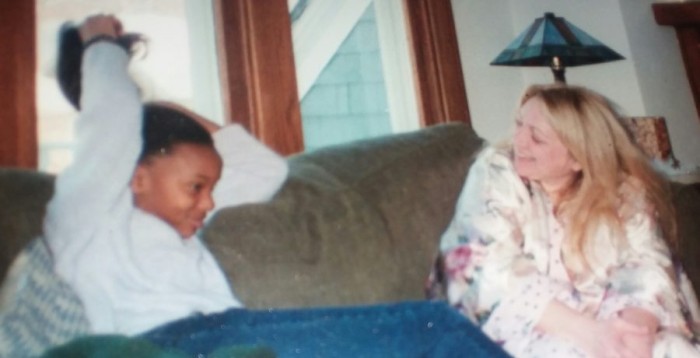 I asked her permission to write this. It's more her story than mine, but she doesn't have time to write anything, being a mom of three small ones.
My daughter stopped in to pick up treats I'd made for my grandson who's struggling. It seemed like time to check in with her about more than my grandchildren.
My daughter is a thirty-year-old Black woman. She had no choice that I'm her mom. We love each other. I know I'm not the best mom for her. And today's writing isn't about the multi-layered questions around transracial adoption.
Today I needed to tell her how sorry I am that I couldn't prepare her to be a Black woman or mother in this world. When she was growing up I didn't understand the depth of that. I talked with my Black friends about the same things I talked with all my women friends about – what daycare seemed good, what hair salon was reasonable, where their kids took dance class, and when we all should plan the next trip to the zoo. I didn't understand enough to know the more important questions to ask, like how to be in the world, what to watch for, when to be afraid.
As the mother of a Black child I've had my moments of deep fear for Grace over the years. But I experience those moments from a place of white privilege. I wasn't worried about not being heard or being treated dismissively or disrespectfully when I confronted school principals or the security guard who assumed Grace was a gang member. I felt no personal risk in those moments.
I'm so proud of the strong Black mother she's become. Truly without any help from me. I asked her if this was an especially weird time to have a white mom. She just laughed and said no. I think it's probably always weird, and I believe her.
About the Moderator