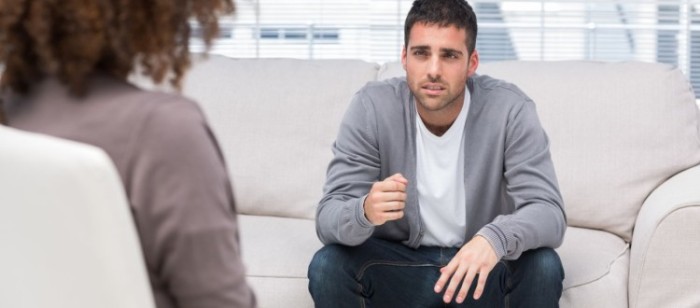 A Letter to Anybody even REMOTELY Thinking of Working in Addictions/Substance Abuse
Dear Friends, Colleagues, Prospective Students, Current Students, & Alumni,
Credentials, licenses, and professional certificates can help us get jobs, and help us get clients and referral streams in private practice.
This letter is for ANYBODY who thinks they MIGHT even POSSIBLY be interested in working with addictions of substance abuse. (And in case you haven't heard, with ACA/Obamacare, there are a lot more jobs and a lot more funding available in this field…)
Here are the things you need to know:
• In New Mexico, the independent license for substance/addictions work is the LADAC (Licensed Alcohol and Drug Abuse Counselor)
• In most cases, before you can get the LADAC, you first get an LSAA (Licensed Substance Abuse Associate)
• To get your LSAA, you need ninety (90) CLOCK hours (not CREDIT hours, but CLOCK hours) of classes or training (webinars can count) in substances, alcohol, or addictions.
• So, for example, one addictions course at Southwestern College is four (4) credit hours times ten (10) weeks, which gives you forty (40) CLOCK hours of training
• For those of you taking prerequisites for Southwestern College, you can take two electives, which COULD be substance/addictions courses, and that would bring you pretty close to the 90 hours of required training for the LSAA already…
• So, you get 90 clock hours of training, then you are eligible for the LSAA, right?
• Well, first, you have to find a supervisor at a place that works with substance abuse/addictions issues, and the supervisor has to be willing to supervise your work with substance issues
• (You MIGHT imagine that you should be awarded the LSAA first, and THEN find the position, but that is not the way it works in New Mexico, because, well, it's New Mexico
• This is typically a paid position
• Now, with an LSAA and a supervisor, you can start earning clinical and training hours toward your LADAC
What does it take to get a LADAC?
• The LADAC requires 270 hours of clock time: 90 hours in Counseling training (even if you have no previous coursework, you will get that from 2-3 courses at Southwestern College) and 180 hours of Alcohol/Drug/Addictions education
• At Southwestern College, the following courses count toward this Alcohol/Drug/Addictions requirement: Addictions, Psychopathology, Assessment, Consciousness I and II, and Practicum 1;
• Also, the courses Brian Serna has been teaching that are listed as "LADAC Track" count
• Six (6) hours of Ethics training/education in the area of substance abuse/addictions
• All candidates are required to fulfill a supervised practice requirement, differing according to degree as follows
o Candidates with an Associate Degree must work under supervision for three years, accruing a minimum of 3,000 direct contact hours, and at least 200 hours of face-to-face supervision
o Candidates with a Bachelor Degree must work under supervision for two years, accruing a minimum of 2,000 hours of direct client contact hours, and at least 100 hours of face-to-face supervision
o Candidates with a qualifying master's degree must work under supervision for one year, accruing a minimum of 1,000 direct client contact hours, and at least 50 hours of face-to-face supervision
o The candidate must pass the Level I NCAC examination, a multiple choice exam offered by the Association of Addiction Professionals (NAADAC), which currently costs $135
o (Some have observed that if you wait until you have your MA, it is a shorter route to the LADAC, but if you have your LSAA earlier, you can get PAID positions and PAID practicum and PAID internships while pursuing this training. My assumption is that when you receive your MA degree, if you were more than 1,000 hours away from the LADAC, you would then only be required the 1,000 hours to finish the job)
• To count toward the LSAA or LADAC, these clinical training experiences must take place at an agency/facility that treats addictions or "co-occurring disorders." It is important for you and your supervisors to document that the agency IS such an agency, and that that you are working with such a population. Get it in writing from your supervisor. When you show up at the licensing board, you all of your i's dotted and your t's crossed. You want documentation.
I hope this has been helpful. It can get confusing, and this document was meant to make it less so—I hope I succeeded. Feel free to contact me with any questions, or go straight to the Counseling and Therapy Practice Board and speak with Evelyn Tapia-Barnhart at Evelyn.Tapia-Barnha@state.nm.us
Summary
There are a lot of jobs out there in the Substance Abuse/Addictions world, and you can get paid training if you get on the LSAA track early in your academic career. I really recommend. It.
If you are going to work with substance-related issues, but are not sure if you want to pursue a LADAC, there is NO disadvantage to getting the LSAA just in case! Your hours will count toward the LADAC requirement, and if you decide NOT to pursue it, so what? Nothing lost. Just do it….
Good luck, and feel free to contact me….
Warmly,
Jim Nolan, Former SWC President
About the Moderator