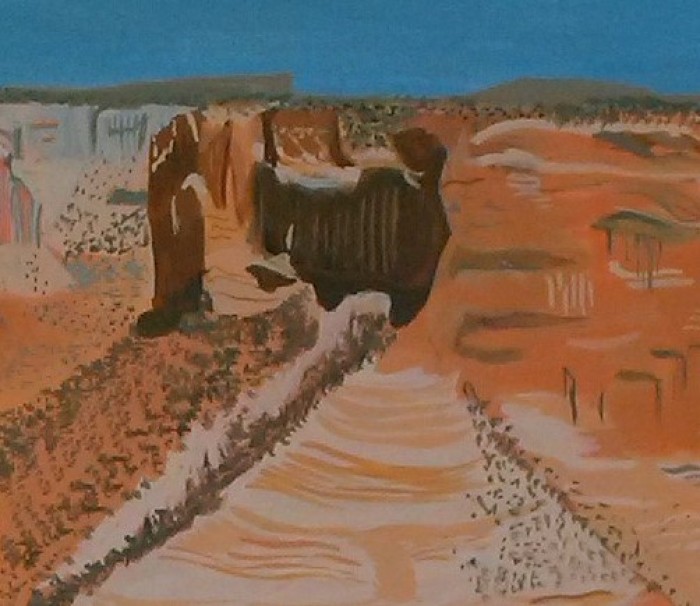 Honoring the Spectrum of Self 
On May 20, 2016 the Wild Heart Gallery hosted the opening night of "Honoring the Spectrum of Self," an exhibition where Southwestern College staff, faculty, and students were invited to investigate the sacred pieces that have shaped them as an individual or within the collective. The show featured a variety of works installed within the gallery – including an interactive piece – and presentations on opening night of video, song, and spoken word format. It is our privilege to present the final in a series of blogs which showcase the shared voices of this exhibit that ran through August 8th.
---
Artist: Crystal Norberto
Title: The Land Has My History and I Take It Everywhere I Go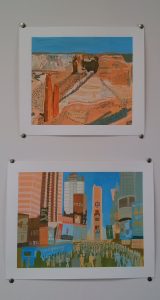 These pieces serve as a reminder to me, as I am looking back on my first year of the Art Therapy Program, that I know where my balance is. It also serves to remind me that self-care is very important and can easily be overlooked in the chaos of life. As I came across challenges in translation or processing of the information, my self-care was over shadowed. As I came across hard topics such as historical trauma and political correctness in multicultural issues, my self-care suffered. I began to become so consumed in all the things I didn't know and all the ways I wanted to take care of others that I forgot to take care of myself. These limited palette gouache pieces are who I am. These colors, the southwestern colors are so familiar to me because I have lived these colors every day of my life. Growing up, I ran up, down, and through Canyon de Chelly. The land raised me. These colors are in my blood. The landscape shaped me. Even in Time Square in NYC, I can apply who I am. The land is my balance. The earth is my hozho. I have had some new challenges but I will always be who I am; the land is always there to remind me where my balance is.
About the Moderator