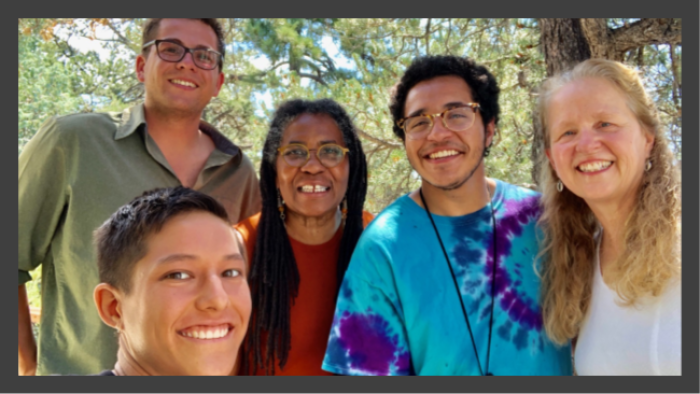 As we celebrate Martin Luther King, Jr. Day on Monday, January 16, I reflect on his life and words urging us to do better, to be better, as citizens of the nation and members of the human community. I consider how he inspired so many. The work they collectively accomplished made our lives more possible. I am humbled, and I am grateful.
In his 1967 speech, Where Do We Go From Here?, King asserted, "I have decided to stick with love. Hate is too great a burden to bear." This motivates me not to fall into the trap of making someone my enemy, of hating someone who disagrees with me, or who behaves in ways unlike my own. It does not mean I condone all behavior or advance all perspectives. I have my own moral compass which guides my choices, words, and actions. But it does mean that I do not cast someone, some place, or some group out of the circle of compassion. Hate carries a legacy of violence. And that is too great a burden to bear. Instead, I ask myself, How do I make my heart big enough to hold the whole world?
King said, "Faith is taking the first step even when you don't see the whole staircase." I apply this to my personal life. When I was growing up, there was no guarantee that the life I have made would be possible. It took social justice movements. It took people standing up and speaking out. It took courage. It took an impressive commitment to love and loving. Specifically, for me, it took the 1967 Supreme Court decision Loving v. Virginia to strike down miscegenation laws that forbade interracial marriage. It took the 2015 Supreme Court decision to recognize same sex marriage. And then it took the Respect for Marriage Act signed into law by President Biden on December 13, 2022 to ensure both of those rights would not be struck down by the current Supreme Court after Justice Thomas threatened to undo those rights in the wake of the reversal of Roe v. Wade.
I recognize it also took action for women to be allowed to read and write, to vote, to seek a higher education, to become leaders. I acknowledge those who sacrificed and came before me. They made it possible for me to enjoy my multiracial, gender fluid, queer family without constant threat. They made it possible for me to serve as a college president and founder/director of a unique doctoral program at Southwestern College. I am more able to be as I am, and do as I serve, because of visionaries, activists, and those dedicated to 'bending the arc of justice' as King put it in his 1968 speech, Remaining Awake Through a Great Revolution, when he stated, "We shall overcome because the arc of the moral universe is long, but it bends toward justice."
King also instructed, "We must accept finite disappointment but never lose infinite hope." This teaches me that even with disappointments and setbacks, personally and socially, it takes time to change. It takes time to change the culture. It takes time for me to change. It takes time to change opinions, prejudices, patterns of historic oppression and exclusion. It takes time for us to learn and accept our own and other's gifts and differences. And it does not happen without love. I believe what King claimed: "Hate cannot drive out hate; only love can do that."
I embrace the power of loving compassion on this 2023 MLK Day. And I see that the work is incomplete. There is still much to do to be of service to those who are suffering, marginalized, or forgotten. I close with this invitation, this quest and question, from Dr. Martin Luther King, Jr., to each one of us: "Life's most persistent and urgent question is, What are you doing for others?"
By Dr. Ann Filemyr, PhD
Southwestern College President
Founder/Director of the PhD Program in Visionary Practice & Regenerative Leadership
About the Moderator