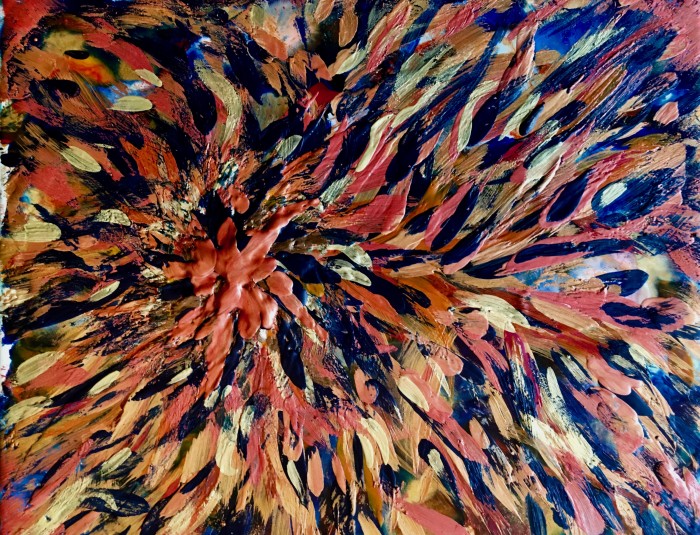 Inipi
Into the Inipi,
              the pulsing womb,
              the comfort of darkness,
              the heat of intention,
              the heartbeat of drums taught with flesh,
              the suffocating smoke of the sacred,
                             the ashes,
                             the silence,
                             the humanity.
I crawl.
I am blind,
              the mystery eludes.
Like a wounded coyote,
              I crawl through the sage in search of the others.
Perhaps I'll die,
              by suffocation,
              by thirst and exhaustion,
              before I find them.
My face, weathered by the brittle winds,
              and the searing sun,
               presses still,
              against the womb,
              the earth,
              the sky,
              the moon.
I crawl,
              towards the light,
               that seeps through the flap,
              and the coolness of the diamonds that pierce the mystery
                              of the night sky.
I crawl,
              towards wholeness,
                             in search of what I already know.
                                                          Mark C. Speight (2018) ©
About the Moderator