Alumni Updates – 2003 Graduates
Home

›

Alumni Updates – 2003 Graduates
Jennifer Albright, MA, ATR, LPC/MHSP – Professionally, I am working with Experiential Healing Center with private practice serving children, adolescents, and adults with individual, family, group services. In addition, I am teaching Methods and Principles of Substance Abuse Counseling at Southwest TN Community College. I continue to work with at risk boys through the YCAP program using art therapy. In June, at the AATA Conference I will be presenting on adoption/ attachment and working on repair through art therapy. Personally, I continue to do my own artwork, therapy process, and recovery. I have 2 awesome rescue dogs and live in Memphis.
Karen Brownd completed her internship at the Recovery from Addictions program in September. She stayed with the treatment facility and now Karen is the Residential Program Manager at RAP. She recently applied for her LPC and is awaiting the Board's approval. Many SWC students work at RAP as Direct Care staff or they are working on their internships. What a rewarding job and SWC prepared me well for my new career!
Michelle Croteau is in Albuquerque, with a private practice specializing in trauma and substance abuse, working with clients ages 5 to 105, using Sand Tray & talk therapy. She also works full time with Albuquerque Public Schools at Eldorado High School through a grant-funded project, Crossroads Project Success, providing intervention and prevention for Drugs Alcohol and Tobacco. She has her LPCC and LSAA, and is the process of completing the requirements to earn her LADAC certification. Michelle offers a reduced rate to SWC students & alumni for counseling or supervision at (505) 259-4291.
Rich Freedman is a business coach who specializes in helping small business owners and independent professionals such as attorneys, accountants, doctors and counselors to grow their businesses and practices and operate them more effectively.
Kay Henderson is the Coordinator of the Midcoast Integrated Health Collaborative, an innovative program implementing mental health and substance use treatment services in primary care physician offices.  The program is a joint collaboration between Penobscot Bay Medical Center, the Midcoast Mental Health Center, and the community YMCA.  In addition to treatment services they have plans for community prevention and awareness programs.  This summer they may be hiring additional counselors if any SWC alums want to consider beautiful Maine.
Karen Kral and Mark Lersch have moved to a beautiful 5-acre property north of Boulder, Colorado, and are looking forward to learning how to live more harmoniously with the earth. Their business, CoreQuest Personal Development Services, focuses on teaching people how to align with their deepest truth and to act from that place. Mark and Karen use Inner Bonding as their primary model, and offer group intensives as well as individual telephone sessions. Mark, a 2nd degree blackbelt in Aikido, is searching for a new Aikido community with which to practice, and is looking forward to eventually starting an Aikido dojo of his own. Karen and Mark's website, with contact information, is www.CoreQuestPotential.com, corequest@live.com
Meg McGrew is working for Hope Hospice in Ft. Myers, Florida.
Sherry McHarg is working at Family Service of Greater New Orleans, a United Way agency with 3 offices. Her job as therapist is fairly similar to the one at Ayudantes in Espanola: she works with several groups of clients from the federal system on probation.  She also works with a Diversionary group for teens that have been diverted from jail.
Joshua Newman is living in Fayetteville, Arkansas and working full time at Ozark Guidance Center, a community mental health center.  He is a counselor and case manager working in the Adult Services department. The majority of his clients are developmentally disabled adults who also suffer from mental illness. He lives on a small farm nestled in the suburbs and continues to pursue photography and writing projects.
Mary Ellen O'Leary is in private practice in Albuquerque, focusing on trauma,  codependence and mood disorders. She interweaves somatic experiencing with EMDR, sandtray, dreamwork, breathwork and energy psychology. She will make a presentation at the New Mexico ASERVIC conference in March titled 'Spiritual Releasement and Soul Recovery in Western Psychological Practice,' outlining the connection between the healing of trauma and energy attachment in the shamanic world.
Dawn Perry is in private practice in Santa Fe and is finishing her PhD in Depth Psychology at Pacifica Graduate Institute. Her dissertation focus is on the experience of adoptee adults that participate in Hellinger Systemic Constellation Work. She is looking for adults (18 or older) who were adopted as infants and who are interested in participating in her research, which will require three interviews over a period of about 9 months and participation in a Constellation Workshop Group sometime next year. Anyone who'd interested can contact Dawn at 505-577-4273.
Claudia Phillips retired from school counseling after four years in the SF public system. She joined Rainbow Vision Community in February of 2006 and enjoys a career as the senior member of the marketing and leasing team. Claudia is grateful for her Southwestern College experiential education and the good people she met there. She extends an open-ended invitation to all who want to visit her in Rainbow Vision Community.
Molly Ticknor Rush is living in Kansas City, MO and has been married for one year. She is working at Truman Medical Center, within the Behavioral Health Department, as a school-based therapist and contracting with the Kansas City School District, assessing middle school-aged students that are referred by the school counselors and administrators. She has been a Licensed Professional Counselor since March, and is also a Registered Art Therapist. In the near future, she plans on returning to school to obtain a Psy.D. in clinical psychology.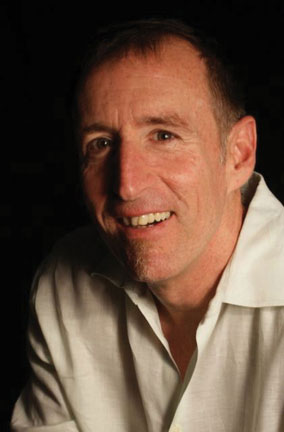 Jeff Stahl, M.A., LPCC, I recently started my own private practice in May of this year after belonging to a group practice for many years. www.jeffstahlcounseling.com
Iris Toledo has been working at the Life Link since 2004 with substance abuse and mental health clients, mostly Spanish speakers.  Concurrently with working at the Life Link, she has done contract work for the Santa Fe county jail and is currently doing contract work for Villa Therese Catholic Clinic.  She recently completed training in EMDR and is working toward EMDR accreditation.  Salsa dancing continues to be one of her passions.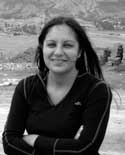 Niccole Toral has been working for the past three years with Sangre De Cristo Community Health Partnership, a nonprofit organization providing rural based behavioral health services. In addition, she and her husband Tod DiCecco have started up their own business called EarthSpirit Awakenings LLC. Their business offers Vision Fasts as well as other Eco therapies, such as Medicine Walks, Curanderismo, and Creativity in Nature.
Sherry Thompson Tripodi is a full-time mom to her son Stivers Anthony Tripodi, born October 2, 2005.
Amy Vidra has a private practice in Albuquerque, A Little Bird Counseling Center, where she works primarily with children, but adults and students as well. Amy hopes to be in the We Art The People art in the park fair in August.
Images from Heartlink, Winter 2003.