Come Undone by Laura Schoff
I feel with such a passion that art has the capacity to heal in many different ways. It has been my support, my processing, my guide, my inner world displayed. Without this art, I may have not have completed my first classes at Southwestern. A year and a half(ish) ago, I was a few weeks into my first quarter when got a call. My stepdad had passed and it felt like my being had shattered. This sorrow intensified the feelings I had been ignoring, shutting away after multiple close losses two years before. It felt too much to handle, and then I started creating…spiral after spiral, mandala after mandala to contain all that I felt too afraid to let out. It was this creating, coupled with my infallible passion for art that heals, that helped me get through that first quarter.
Over the next year and a half I kept creating, for classes and on my own, and I saw my process with grief unfold in the work. Its first purpose was to contain, to give me space to let out the sadness and hold it until I was ready to take it back. From the sinking, pulling in of the spiral I gravitated towards mandalas in other forms. Images would fill the mandalas, and only rarely would a spiral reappear. Soon, whenever I created within that familiar circular shape, the art would refuse to form itself into a spiral. Eventually I transitioned further away from a circle on a page, drawing free form spirographs that literally could not be contained within a singular circle.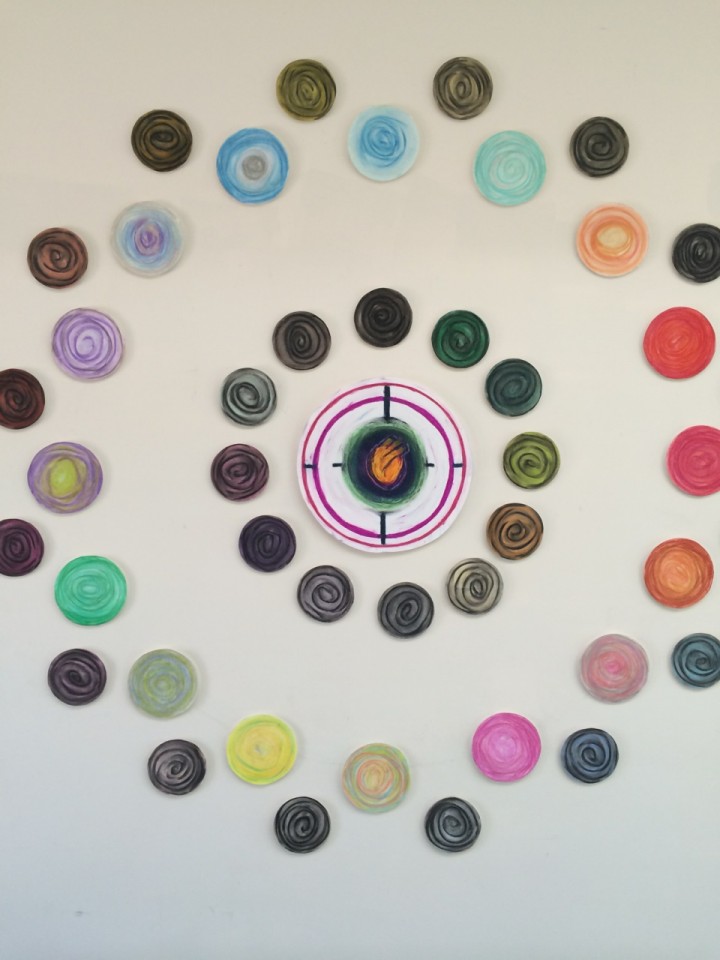 As I continued to create, it became clear that my loss no longer wanted to be contained. Elements of the people I had lost began appearing throughout in my life and artwork – a being of light drawn multiple times, a hand of support felt on my shoulder, a long-lost handwritten letter, a multitude of synchronicities bringing to the surface what I could no longer ignore. This process, this story, this art, needed to take up space. I needed to take up space.
This show is me giving myself permission for my story to be told, no matter how vulnerable it may feel. It is also a demonstration of just how powerful art can be for our clients. Art reaches into the very depths of the soul and touches something that can be accessed no other way.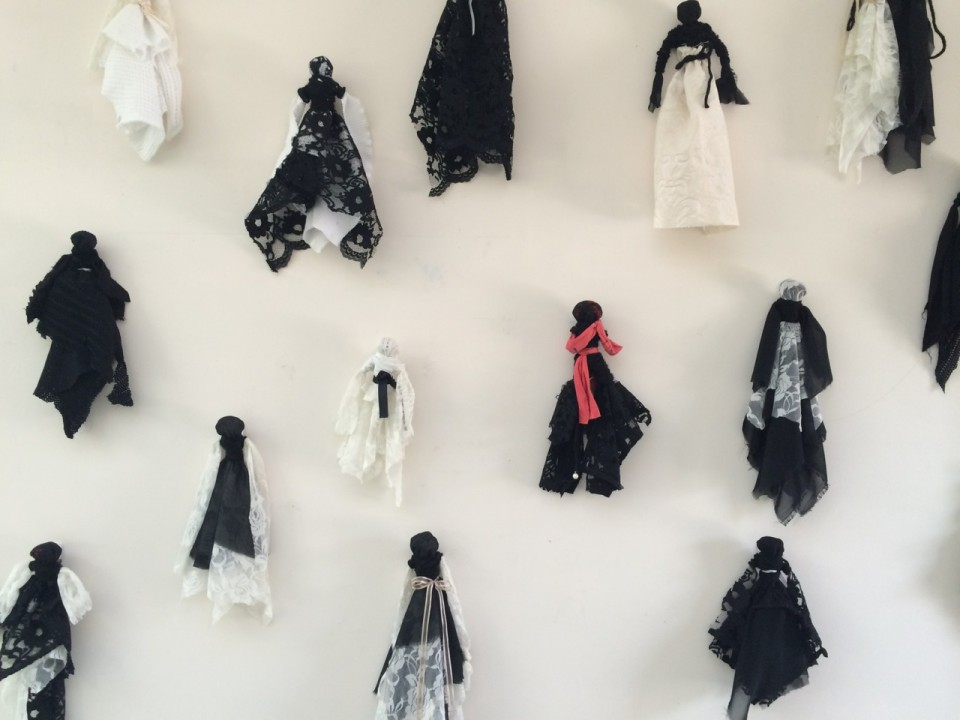 Finally, this show serves as a way to honor the people that are no longer on this earth, but are with me every step of the path I am on. While there are elements of them in all of my pieces, "Dedication," a collection of dolls made from fabric and yarn, was made for my grandma, Linda Willborn; my Grandpa, Paul Schoff: my uncle, Phillip Robert Willborn; and my stepdad Peter Sharrow. These dolls will be sold at the closing reception. Contributions will be used to support the American Cancer Society, the American Foundation for Suicide Prevention and Gerard's House in memory of my family members. If you would like to buy a doll but are unable to come to the reception or would like to commission a doll, please contact me at lschoff@edgewood.edu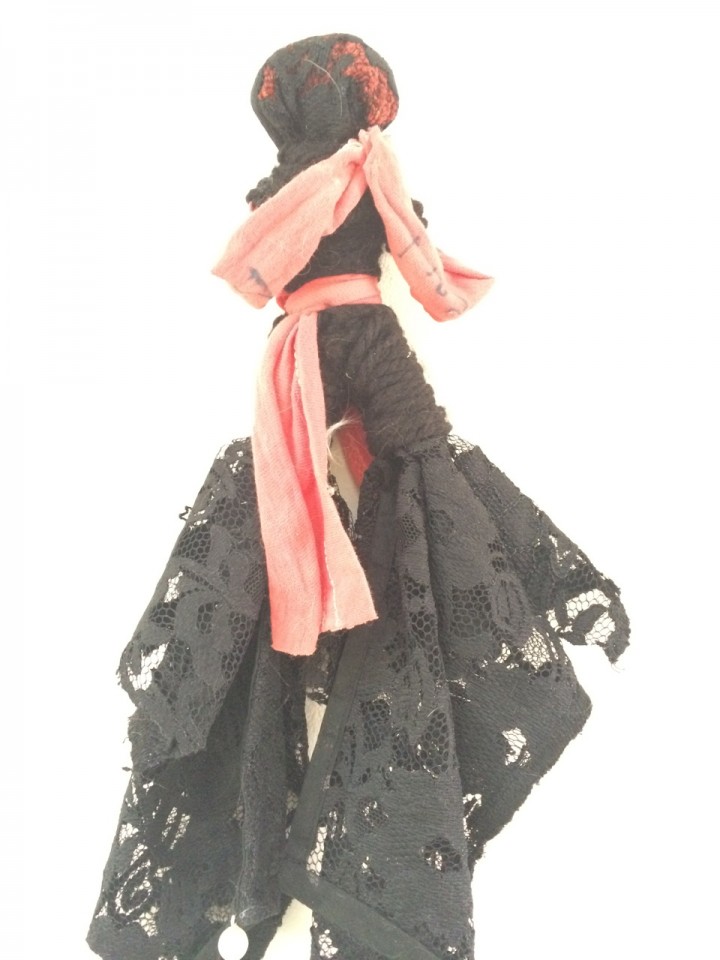 About the Moderator