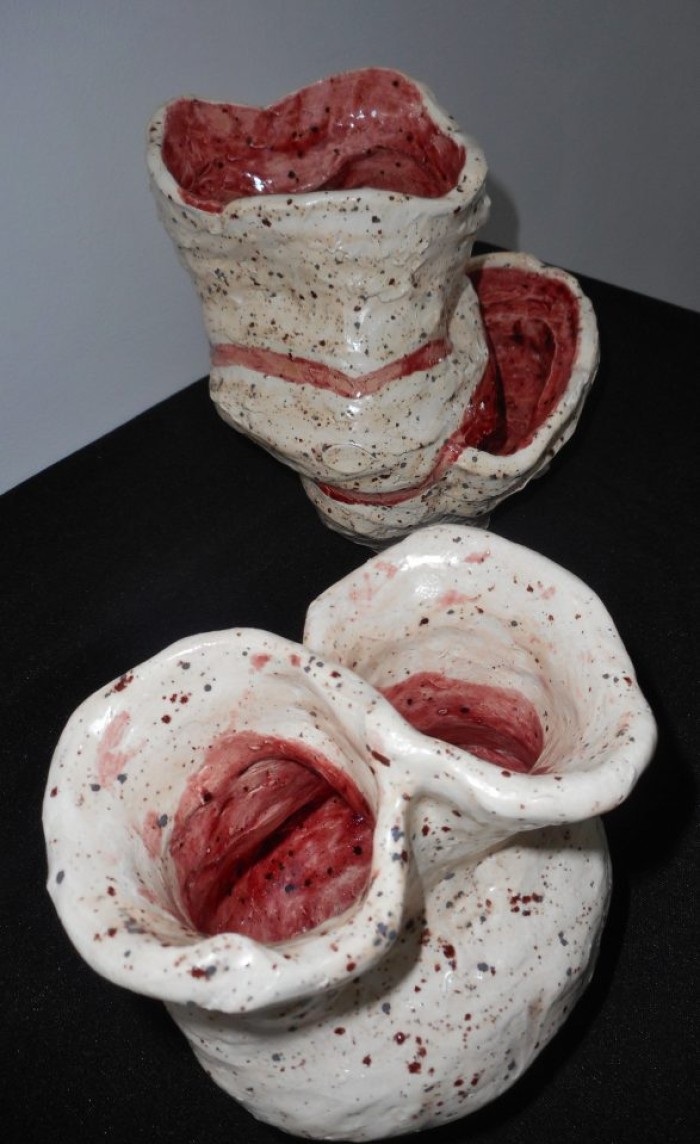 Wild Heart Gallery
Featured in the Wild Heart Gallery until November 8th, is an exhibition of ceramic works from three Southwestern College students who took classes over the summer with instructor, Seren Clancy, at Serendipideez Ceramics Studio here in Santa Fe. Angelica Restrepo, a recent SWC graduate, was the only one of the three who had much clay experience before classes began at the end of June.
During the 12 weeks of instruction, students had the opportunity to gain skills in hand building via coil and slab work, wheel throwing, glazing, and glass melting. Second year SWC student, Alyssa Butler, resonated most with coiling, whereas, Stephen Ausherman, a student in the first part of the Southwestern College program, preferred hand building sculptures. Seren fired all of the works in her kiln, but Stephen did a pit firing outside of the class. You can see a video of his process here: https://vimeo.com/181749316.
This intimate show offers a variety of works, showcasing the versatility of the ceramic processes.
About the Moderator