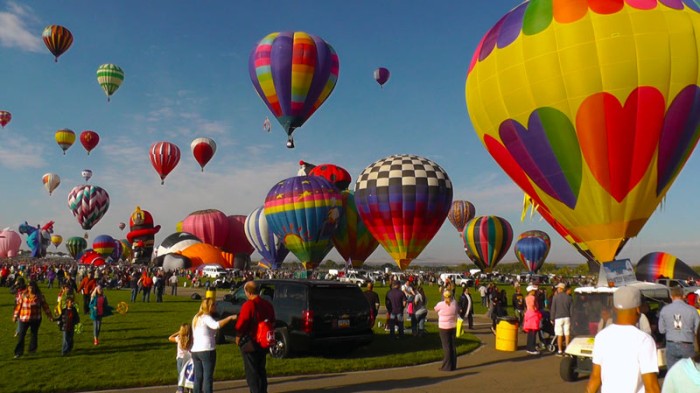 So what's cool to do and see around here?
If you are like me, you are new to New Mexico and the Santa Fe area. Part of what drew me to come to SWC was the location. The moment I stepped into New Mexico for the first time I knew my soul was coming home! There are so many wonderful, fun, and beautiful things to do and see when I am not in classes. This is the first in a series of blogs called "Transform Your World" that will showcase things to do and see in the area around SWC. I hope you enjoy them, and if you know of any cool places I should go explore, feel free to let me know and I will check them out and blog about them!
Albuquerque International Balloon Fiesta
Located less than 50 miles south of SWC is Albuquerque, home of the annual International Balloon Fiesta! The cost is student-friendly (2016 admission is only $10; $15 for parking if you drive your own vehicle; park-and-ride option for $15, which includes admission) and the spectacle is unlike anything I have ever seen. Almost 600 hot air balloons take part and there are other events including music, laser shows, balloon rides, and plenty of other fun things to do. I drove down in the pre-dawn hours so I could see the "Balloon Glow" event and the "Mass Ascension" where all the balloons are launched in waves. It is a must-see event that draws participants and spectators from around the globe!
About the Moderator