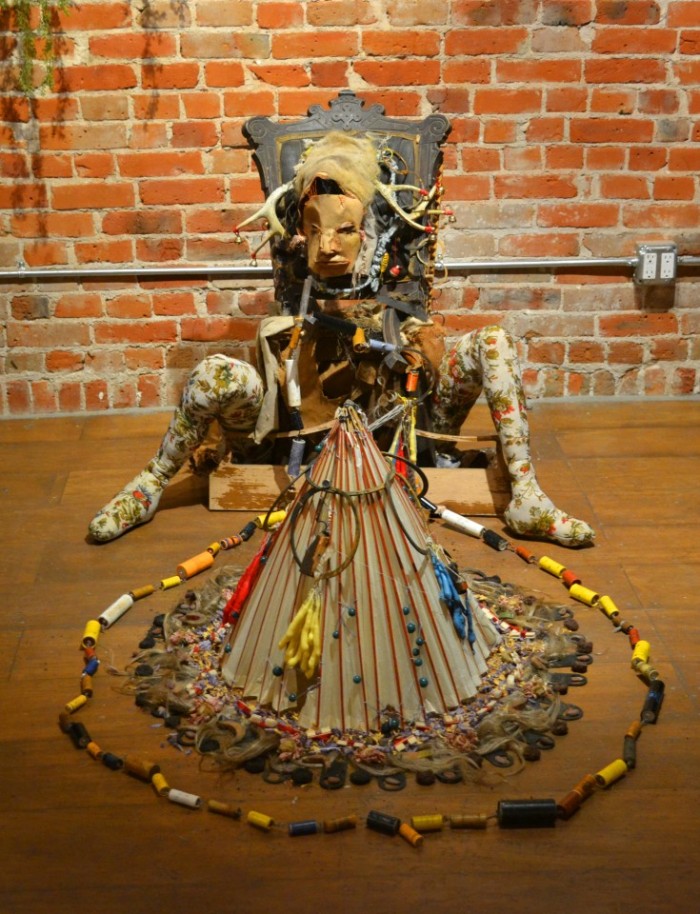 by Kat Dison   "Carl Jung realized that archetypes are not based on interactions and experiences between actual human beings, but on simplified characterizations. These simplified characters, or archetypes, perform roles that are essential to our understanding of the world. The magician archetype, for example, does not seek answers from external resources, but instead searches within to access inner truths. In this respect, no energy is wasted, as the magician knows co-creative nature shapes reality.
The cycle of creation is demonstrated as The Magician is installed. Indistinct, metaphoric, and enigmatic portrayals of psychic reality are processed while assembling the archetype, piece by piece.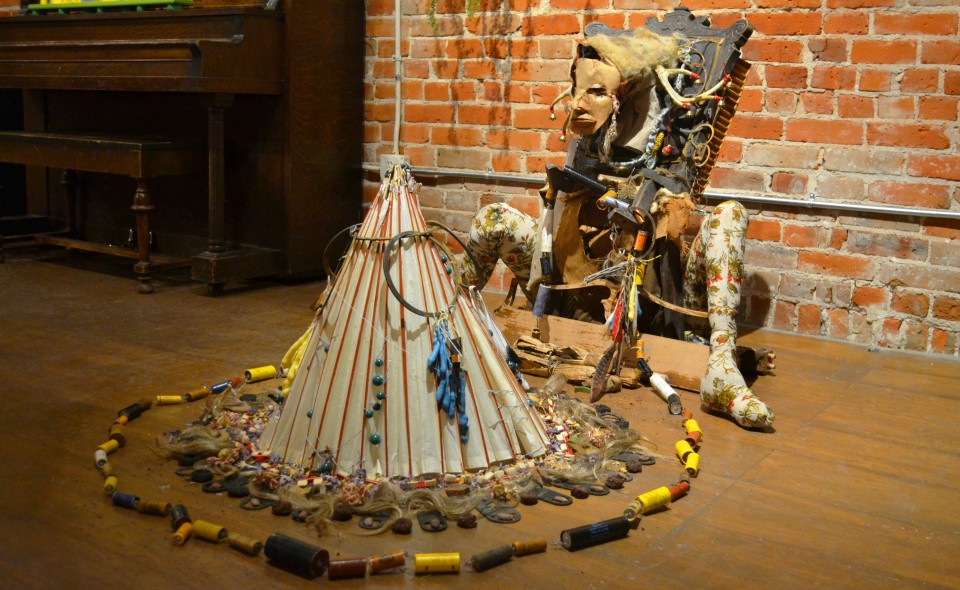 The Magician is in an alchemic transformation; as energy pulls the positive in, the negative goes out into the earth to re-energize the Van Allen belt and over soul of our planet.
A medicine wheel is draped over a dispacho to bond the elements and unconscious pathologies that cycle throughout a lifetime. In the sacred bundle is an offering of sweet cocoa and copal, while human hair roots into the earth to transmute energy. Piano hammers represent the cosmos' vibrational cymatics, while the blue lotus contributes to the altered state. Linked batteries honor the light and shadow, the micro and macro, and the positive and negative effects of the uni-verse. "
Kat Dison
The Magician
(Mixed Media) Earth, Leather, Sinew, Blue Lotus, Human Hair, Rubber, Bees Wax, Bronze, Copal, Cocoa, Cotton, Felt, Batteries, Plastic, Horn
6' x 4' x 4'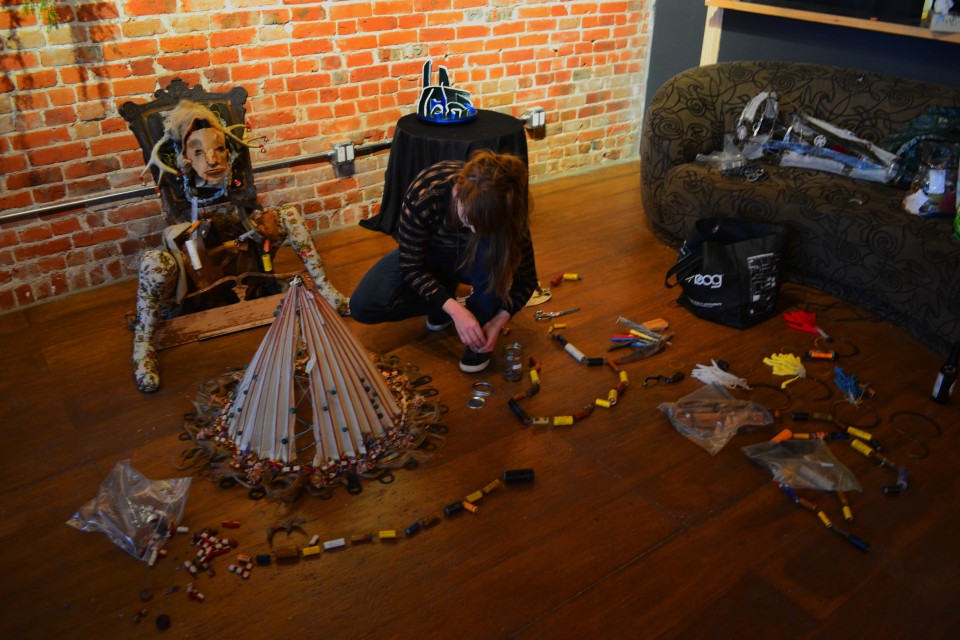 About the Moderator