There is a fresh light beckoning,
breaking,
brimming with integrity.
It stands there.
I stand here.
Steadfastly still.
Burning at the foot of my solitary gill
I sing sweet songs of empathy.
And she knows where to turn when the lights dim,
Down and in
To tap the nectar from urchin fin.
This kind of radiance seeks you from within.
Frees you up and out
Eel skin.
Her hand reaches out for metaphor
skimming heaven's door.
It stares at me
fresh
breaking
burning 
integral.
I write this with the idea of wholeness in mind. To be in integrity, to be integral, to be whole. How do we line up all of our parts at once? It helps me to imagine a line of light inside that all my thoughts, energies and emotions can be directed towards and align with. Perhaps that can help you too when feeling fragmented, frozen or frayed. When we line up it is always a fresh feeling, a full breath. Be whole.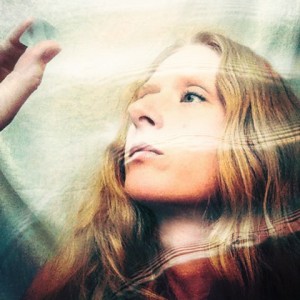 Archetypally yours,
Heather Wulfers, ATR-BC, LPAT, LPCC
Heather is an archetypal art therapist, clinical supervisor and course instructor in Santa Fe, NM. She serves as Secretary for the New Mexico Art Therapy Association, teaches Archetypal Psychology at Southwestern College and acts as Coordinator at Southwestern Counseling Center where she has been since 2007. Feel free to view her website for more.
About the Moderator