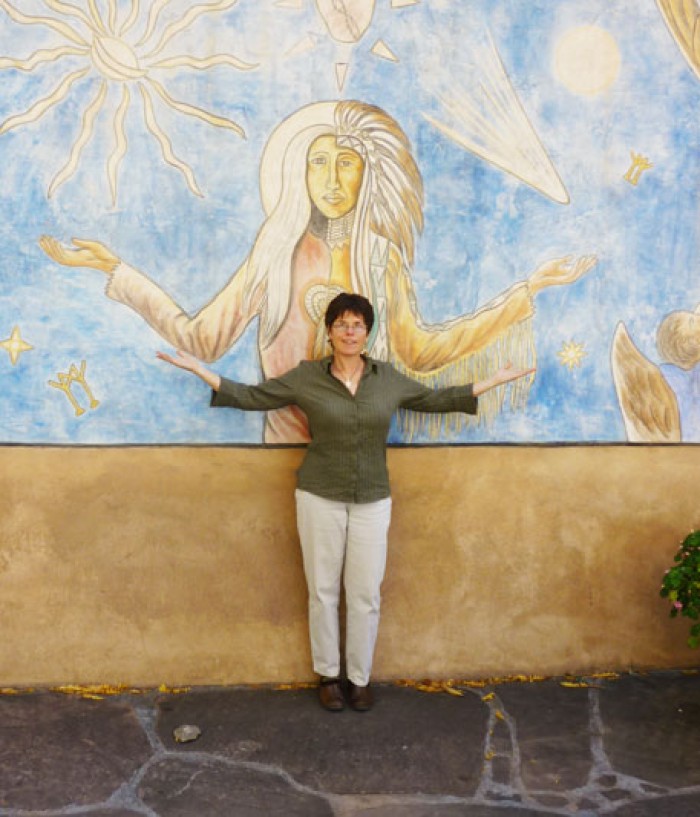 When I entered the second year of my counseling program, I immediately felt the shift of focus from myself to the client. Going to Tierra Nueva, Southwestern College's Counseling Center, for Practicum concretized the transition. Tierra Nueva used to sit in a small shopping mall surrounded by fun businesses such as the cycling shop, an Ayurvedic café and a paleteria (Mexican ice cream shop). The Center itself was a maze of uniquely decorated rooms including specially equipped rooms for art therapy and sandtray. There seemed to be one or two special rooms for each of us who were beginning to see clients.
Halfway through the first quarter of Practicum, I had seen four different clients. One of my initial clients dropped out after our first session, and it was easy for me to blame myself. Fortunately, my classmates and supervisor did not buy into this story. Erratic clients simply are a fact of counseling; perhaps even more so at a community, student-training facility. Initiation into our profession simply would not be complete without this experience of clients not showing up for appointments or dropping out all together.
Thankfully, three of my clients signed on for self-exploration and came regularly. I witnessed what they wanted to share of their lives. I strove to create a safe container for them to delve deeply into their inner worlds. At times, I was in awe of their insights and, at other times, I was struck dumb by their total lack of awareness. The hundreds of times I sat on the other side of the room from my own therapists made this process feel familiar. I pondered how many times my therapists had been at a loss for words or felt frustrated by my stubbornness. This is part of the process, I reminded myself.
Self-care became all the more imperative during that time of learning to sit with clients. As I faced my clients, I tried to empty myself of doubt, fear and judgment, which allowed clients to have an experience of my unconditional presence. I rarely achieved this state but I was able to quiet my nervous system and inner chatter enough to be focused and truly in the room.
Meeting with my classmates and supervisor twice weekly ameliorated my experience of self-doubt and assured me that I was on the right path. We shared segments of one of our sessions weekly. This allowed for us to share our fears, hopes and triumphs, give one another supportive and valuable critique, and to learn from our supervisor's years of experience.
Practicum was safe transport to the other side of the therapeutic relationship initiating me into my profession as a counselor. 
About the Moderator