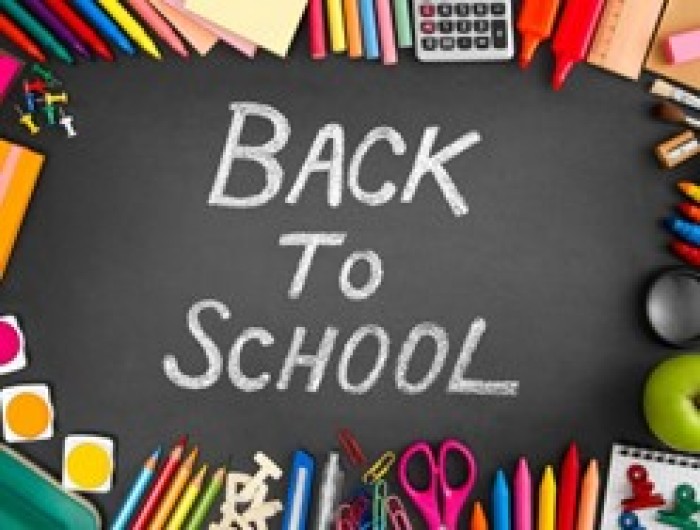 The anticipation from July to September was immense, knowing grad school was a big life step for me. I prepped my spare room that was my old high school bedroom into my new office/yoga space. It was a total room renovation. I strongly feel the energy of physical space arrangement and needed to make this room new again. Overhauling was a way of opening myself and home for the new energy this grad school experience would bring me.
I moved everything out of the old bedroom, donated all the childhood furniture. Went through each piece of childhood decorations, awards, books, toys, memorabilia and either donated it or trashed it. It was time to let go of the past and move toward what I really want; a vocation with meaning that fits my personality and strengths with room to grow. I ripped out the carpet and put a new one in, painted the walls light blue from the once burnt-orange color, bought a new white minimalist desk and chair, put up a mirror so I can get my yoga asana postures correct, and left the rest of the floor and walls blank.
Lots of new space to move, grow and settle into stillness, while still getting readings and papers done. This space felt fresh, like a slate wiped-clean. An invigorating novel energy was already enveloping me before online orientation.
Online orientation kicked us off with two full days of large and small zoom groups to discuss the ins and outs of SWC. We learned about the school's philosophies and protocol as well as technical details about Populi (the database) and outlook. We virtually met our advisors and soon-to-be classmates. This orientation left me feeling even more clear about being in the right place at the right time.
Next Monday came and my first day of on-the-ground class arrived. I drove an hour from home to school on the twisty-turny backroads of HWY 41 and 14! I was nervous but excited and chompin' at the bit to get to getting'. The possibility of making meaningful long-lasting peer and professional relationships and friendships was at the top of my mind. My first class rocked, with fun introductions and clear breakdown of the syllabus. The cherry-on-top was the opening and closing grounding exercises. I felt at ease with all my classmates and had the gut feeling I'd easily make real friends. I had two more classes that week, giving me an eleven-credit hour quarter. All three of my classes had opening and closing grounding exercises that were different each time.
At the end of the week, I went home and taught my mom the Emotional Freedom Techniques we learned as grounding exercises. I modeled for my mom how to tap different meridian points on our heads with the pressure of pressing a remote button with three fingers at the tempo of 80 bpm, like a regulated heartbeat. I explained why and how that affects the limbic and parasympathetic nervous system. Learning new things and showing them to people I know outside of school gives me joy.
Overall, my first week of grad school was overwhelming but highly energetic. With feelings and sensations ranging from anxious to eagerness to excitement. I can't wait to see what this whole grad school experience brings me and my community!
You create your own reality, why not create yours here at SWC?
About the Moderator