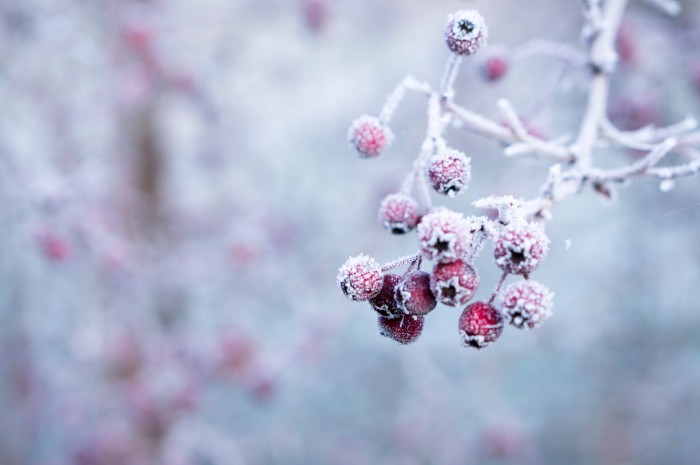 Looking out my window here in Minnesota, I see a lovely blanket of shimmering snow covering the ground. Here and there, the dried brittle skeleton of a plant pushes through. It certainly has its own beauty, but it is harsh. The kind of beauty that will give you frostbite. The glitter of ice coating a tree branch, but no lush flowers, no juicy berries for the birds to enjoy. I'll admit, I associate pleasure and the erotic with spring and summer more than winter.
 As I am preparing to teach Erotic Intelligence and Pleasure Literacy in March I have been exploring what it is like to think about pleasure and eroticism in a time of emotional winter. After two years of a global pandemic and continued struggles for justice and equity in our country, I find myself in an emotional winter as harsh as the one out my window. I feel that many of my more luscious, colorful, fruitful, vibrant emotions have gone to sleep for a while. Or perhaps they are mid-process of death and rebirth. For me, this season is a more difficult one to focus on the juicy concepts of pleasure and eroticism.
 But maybe this is why these concepts are particularly important to spend some time with during an environmental or emotional winter. I've started trying to think of pleasure as the warm blanket that helps me feel cozy. I am envisioning eroticism as the fire that needs tending to keep us going through -35 degree wind chills (Yes, all Minnesotans are contractually obligated to try to get credit for surviving the cold. It's another form of winter pleasure). Pleasure may feel different during times of grief, exhaustion, despair, rebirth, but perhaps it can provide comfort and a reminder that good things exist even through hard things. Whatever the season where you are and whatever emotional season you are in I hope that you give yourself comfort and find the ways that eroticism and pleasure might fit into that comfort for you.
By Laura Rademacher, Director of Human Sexuality Certificate Program, Southwestern College
About the Moderator