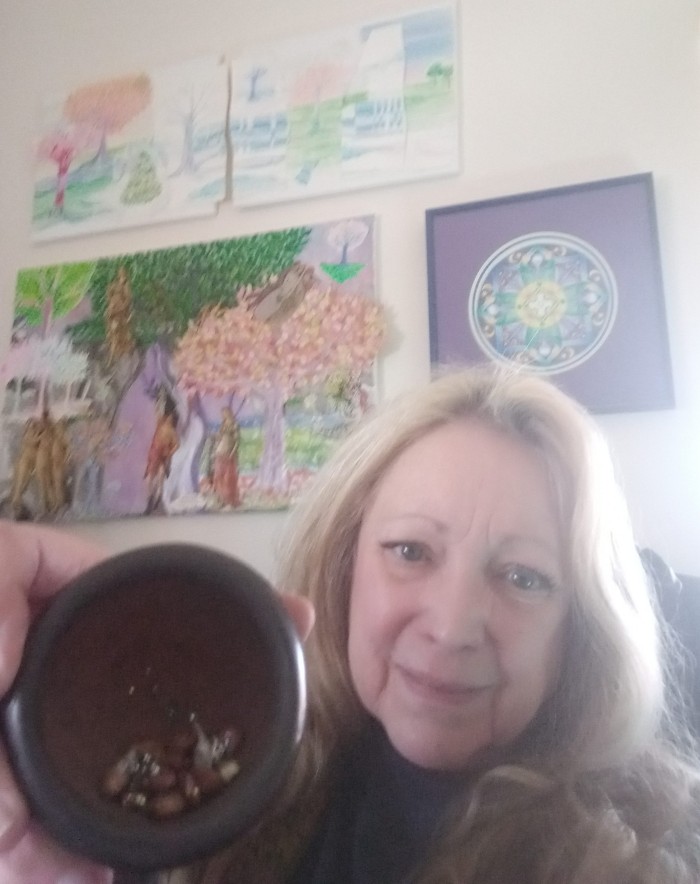 I've been with Southwestern College for almost 20 years. As I get ready to move on to a new position in northern New Mexico, I'm aware of what an honor it's been to teach and care for art therapy in this place. My heart has been touched by so many students over the years.
During the last day of each Capstone class, I usually gave each person a glittery, magic pinto bean to take with them as they moved into internship. I've always felt that there was a mystical, magical element to art therapy that existed beyond the data, the texts, and the science. I wanted students to remember the magic. It was also important to remind students that they learned art therapy/counseling in a particular geographic location infused with the cultures and art of New Mexico (that's why it's a pinto, we love those here). Now students don't have to ever set foot in New Mexico, but I think the college, even in its online version, holds the influence of the land and people who were here long before us.
So I offer you a metaphorical magic pinto bean, and invite you to have a tiny symbol of New Mexico, infused with the powerful magic of art therapy.
Wishing Debbie all the best in her new position and acres and acres of gratitude for all she has done for Southwestern College over the years!
About the Moderator