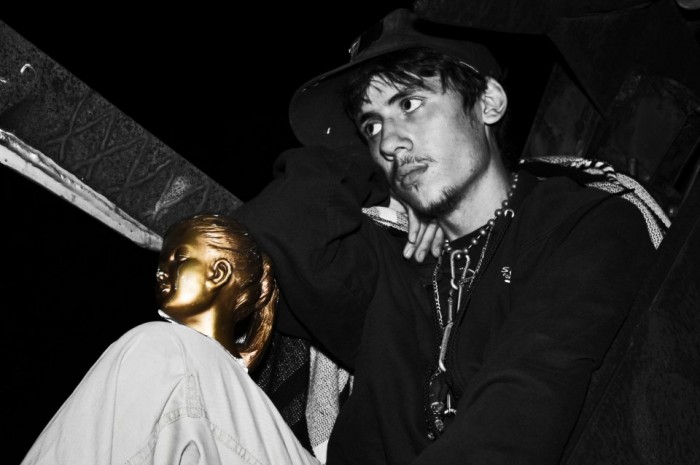 Daniel Shares his Perspective on Art, Helping and Transition
What is it that makes Southwestern College so special, stimulating and inspiring? What makes New Mexico the land of enchantment? How did each one of us end up here? I have been asking myself these questions since landing here just a few months ago. To begin to tap into these questions and answers, I started interviewing new students at SWC. Through this process, I learned more about the unique and enriching student body and culture at SWC. Below are excerpts from my interview with Daniel- a truly charming individual with an abundance of thought provoking ideas and questions. For the full story, including more student perspectives, click here.
Me: What are your initial impressions of Southwestern College?
Daniel: I feel like Harry Potter. Art therapists are like the witches and wizards, most people don't get them, a few do. Discovering the art therapy world is like moving to Hogwarts. It's magical. I am used to going to a bigger school. I felt awkward, in that I was being treated like a person by the bureaucracy. It's so weird coming to a place where they want you here and they (the staff and faculty) are enthusiastic about being here. It is a warm and beautiful experience.
Me: What does it mean to you to be studying art therapy and counseling?
Daniel: I asked myself, what do I actually want in my life? I want to help people the best way that I can, helping people can take shape in infinite ways. What can I do? Art therapy stuck out to me the most. In my painting class, a lot of people used to come to me to talk about more serious issues. I realize that I have been living through art therapy. A lot of my skills come through interacting with others, I tend to shine in this area. Art therapy is a marriage of my artistic and interpersonal skills.
Me: Is there a population of people you are interested in working with?
Daniel: I am interested in transitional periods. During transitional periods there is a fear of the unknown. There is an idea of how it is supposed to be, but it is not always that way. Most likely it won't always be alright and may get harder. There is an opportunity there to connect with people in a deeper way.
Me: From your classes, what are you thinking about most right now?
Daniel: Questioning of objectivity and subjectivity.  A lot of problems stem from people taking subjective ideas and applying them as objective truth or law. It is a much more beautiful thing to say "this is good or bad, here is why and it is still subjective."
Me: What has been your favorite experience in Santa Fe, Northern New Mexico or at SWC?
Daniel: The people at SWC. I'd be having a much tougher time if the people weren't how they are here. It's a warm culture with a mentality of openness. It is challenging of beliefs and self, but in a welcoming way.
About the Moderator