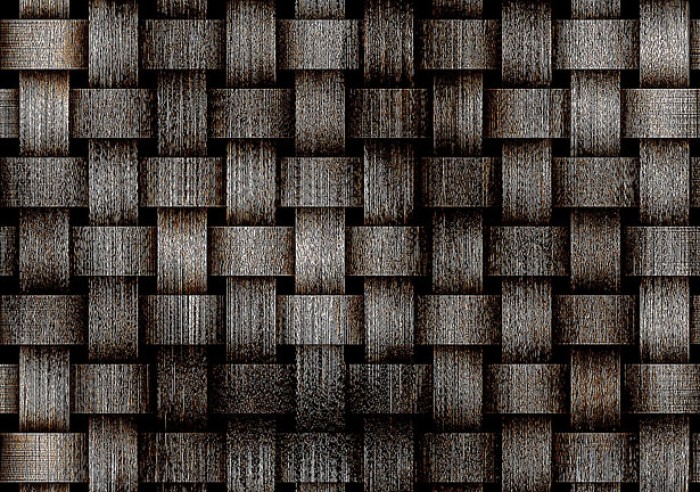 Students' Perspectives on New Mexico, SWC and Counseling
by Mary Edson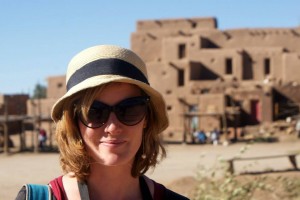 As we are turning the bend in the road, preparing to wrap up the first quarter of school, I have been finding myself reflecting on how drastically my life has changed…
Years ago, I had looked up Southwestern's Art Therapy program online. I had a strong sense at the time that I would go to school here. However, when it actually came time to apply for grad school, my stated number one priority was financial aid. I accrued serious debt from my undergrad (as so many of us did) and could not stand the idea of piling more debt on top of that.
I ended up applying to four different schools, each with varying philosophies and each with a strong component that I was attracted to (research, internship sites, travel, self-reflective responsibility, etc.). Through a series of essays, interviews and visits, I was awarded a full scholarship plus a generous stipend at one of the schools. When I found out the news, I felt very honored, but I found myself grasping for the feeling of success and happiness I had anticipated. The school that offered me such a generous package was a great school in an interesting part of the U.S. It had classes specifically in the field of Art therapy that I believe to be incredibly unique, rigorous, and contemplative. I looked at this opportunity through many lenses. It ultimately ended up forcing me to review what my true priorities were. I wrote them a letter, expressing my deep appreciation for such a generous offer that I was unable to accept. I then was able to follow my intuition and commit to attending school at Southwestern. I have not once doubted my decision, as each day is more and more enriching.
There are obvious changes such as moving and starting school and there are more covert changes of self. Each day is like peeling back layers of an artichoke, a multitude of flavors and textures abound in each leaf, and are held in place by its core, its heart. I feel like I found the needle in the haystack by landing at Southwestern. I have become more and more curious about how and why other students ended up here, choosing to nose dive into the challenging field of counseling.
What is it that makes Southwestern so special, stimulating and inspiring? What makes New Mexico the land of enchantment? Why are so many students here driven to move away from their communities, jobs and families to attend school here? I know the answers for me lie in the depthful, passionate knowledge the professors share in their classes, the intense commitment of self-reflection and self-care, and the way the reds and browns of the desert contrast and "pop" with the brilliant blue of the sky. To further explore these questions, I interviewed four current Southwestern students asking them questions about their move, what they would like to pursue in the counseling field and why they chose Southwestern as their platform for higher education. Through this process, I learned much more about just how unique all of our experiences and passions are and how Southwestern has been able to affect our lives in different ways.
Please take time to read excerpts of my interviews with SWC students: Britt, Daniel, Natalie, and Sylvan. The information they share is personal, evocative and deeply moving. Their stories and insights navigate through the visceral experience of SWC, weaving together the intricately textured quilt that makes up Southwestern College. For the real deal and full interview, click the interviewee's name to hear the audio. (Note: I forgot my recorder for the interview with Daniel; there is no audio available.)
Me: What are your initial impressions of Santa Fe and Northern New Mexico?
Britt: I have really come to appreciate the melting pot of cultures. I love the Spanish-speaking Mexican influence and the Native American influence.
Me: What are your initial impressions of Southwestern College?
Britt: I couldn't be happier with the program. When I was thinking about going to grad school, it was really important to me that not only would I meet my career goals, but also that it would be an experience that would be healthy and nurture me as a person. That was a huge priority for me and I have found the program to be challenging, yet incredibly rewarding. I love that it is a very experiential program.
Me: Can you think of anything, off the top of your head, in your class that has been really challenging, but where you have felt that reward afterwards?
Britt: By the nature of the classes at Southwestern, you're asked to go deep within yourself and to confront and address a lot of things you may not have been willing to address before. I think that is a very real challenge to all of our students. You really have to do the work, to get through the program.
Me: I want to honor the journey that everyone is on and acknowledge that it is a really big step in life to study this in ourselves and others and to observe the world around us and I'd like to know: what is your deepest sense of why you chose to pursue art therapy and counseling?
Britt: Last year I had the opportunity to observe an art therapist in her studio…going into the studio felt like coming home. I was able to see that it is a very effective way to work with a lot of clients from different populations. I was able to observe kids who had experienced trauma and had mental illness diagnoses, the way that they could go from highly triggered to calm in a matter of thirty seconds by starting to make art…was just profound and a miracle every time I saw it. I knew pretty early on once I was able to observe an art therapist, that it (art therapy) was going to be my path. Art is a powerful tool and even a language for clients to express things that they can't otherwise express.
Me: Do you know what populations of people you might want to work with?
Britt: Absolutely. My undergrad degree was in, essentially, deaf education and Spanish. I'd love to include my knowledge in those areas in my work with clients. I've also always been really drawn to teenagers, so working with older children and adolescents would probably be my preferred population. If I could work with families as well and incorporate my knowledge of Spanish, American Sign Language and deaf culture, that would be a dream come true.
Me: What are your initial impressions of Southwestern College?
Daniel: I feel like Harry Potter. Art therapists are like the witches and wizards, most people don't get them, a few do. Discovering the art therapy world is like moving to Hogwarts. It's magical. I am used to going to a bigger school. I felt awkward, in that I was being treated like a person by the bureaucracy. It's so weird coming to a place where they want you here and they (the staff and faculty) are enthusiastic about being here. It is a warm and beautiful experience.
Me: What does it mean to you to be studying art therapy and counseling?
Daniel: I asked myself, what do I actually want in my life? I want to help people the best way that I can, helping people can take shape in infinite ways. What can I do? Art therapy stuck out to me the most. In my painting class, a lot of people used to come to me to talk about more serious issues. I realize that I have been living through art therapy. A lot of my skills come through interacting with others, I tend to shine in this area. Art therapy is a marriage of my artistic and interpersonal skills.
Me: Is there a population of people you are interested in working with?
Daniel: I am interested in transitional periods. During transitional periods there is a fear of the unknown. There is an idea of how it is supposed to be, but it is not always that way. Most likely it won't always be alright and may get harder. There is an opportunity there to connect with people in a deeper way.
Me: From your classes, what are you thinking about most right now?
Daniel: Questioning of objectivity and subjectivity.  A lot of problems stem from people taking subjective ideas and applying them as objective truth or law. It is a much more beautiful thing to say "this is good or bad, here is why and it is still subjective."
Me: What has been your favorite experience in Santa Fe, Northern New Mexico or at SWC?
Daniel: The people at SWC. I'd be having a much tougher time if the people weren't how they are here. It's a warm culture with a mentality of openness. It is challenging of beliefs and self, but in a welcoming way.
 Me: Can you tell us a little about where you are coming from and how you moved here?
Natalie: I am from Illinois. I sold everything that I owned in a giant three-day yard sale that was amazing…we packed everything in two cars and toppers and drove across the country. Oh, and with two very annoying cats that howled the entire time.
Me: What has been challenging here?
Natalie: My willingness to open (makes the educational process less challenging), I want to go down there…and here is the place to do it. Everybody has that abyss, hidden in the far corners of their forgotten closet, you move those clothes aside and it's there. I finally decided to face it.
Me: From your classes, what is the thing that you are ruminating most on?
Natalie: Humanistic theories, those jive really well with me. I know that I am going to take those views and have it be the core of my practice.
Me: Is there a population of people that you'd like to work with?
Natalie: I want to work with couples…I want to do my post-grad work with drama therapy. I want my "office" to be a black box theatre. I'll work with couples and their relationship, bring the inside of their feelings out onto the stage.
Me: Is there anything else you'd like to say?
Natalie: All of the sudden, I am not afraid of the artistic side of me. I'm doing the things that I have never done before, that I have wanted to do. I can be myself, and it's nice.
Me: What are your initial impressions of Southwestern College?
Sylvan: The teachers, for one, are very passionate about what they do. You can tell that they are not burnt out and that they are excited to be here. Almost all of the teachers work in the field…the material, it runs really deep. It is not just a journey of knowledge…it's an internal, personal journey. It is starting to open me up in ways that I did not think would happen in the first month of school.
Me: Do you care to share any of the ways you feel you are opening up or transforming?
Sylvan: Yeah, sure. So far, it really helps me look at my own childhood and development and the things I have been attached to. It helps me look at my own mindfulness and the language I use, how I view the world and why I want to do counseling.
Me: Why did you choose to study counseling, what does it mean to you?
Sylvan: I have this belief that through adversity in life, we are given our greatest gifts… I had grown up in a family with a lot of mental illness and I feel that through therapy and through studying psychology…I was given a gift to be able to help others through their adversity and to help them through a similar transformation (from what I went through) with healing. After getting a Bachelors of Science in Psychology…I wanted a holistic view, not just a mind machine model… I wanted holistic training to develop the gift I was given through my own experiences. I feel that it is not only a way to have meaning in my life and a job that I am passionate about, but it's also a way that I can give back to the community and create something special with the adversity I went through. The reason I chose Southwestern College is because it feels more like a home of wisdom…
Me: At this point, I know it is early on and it might shift, but do you have some ideas about populations of people you may want to work with?
Sylvan: Working with adolescents and young adults is what I am passionate about.
Me: From your studies, what are you ruminating most on right now?
Sylvan: The idea of having a strong foundation of boundaries within yourself…you can plunge into the abyss with the patient, yet you can still be very grounded, very safe and present.
Me: Is there anything else you'd like to say?
Sylvan: It is a calling (counseling, Southwestern College). This is a really special place. You'll get an education here like no other. I highly recommend you come out here and visit the campus and experience it for yourself.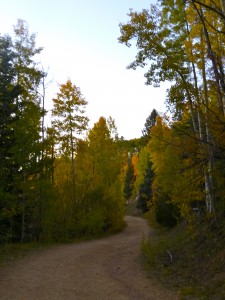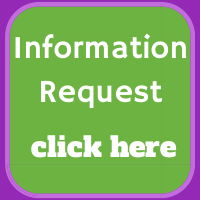 About the Moderator