You've heard that somehow, somewhere, by working at some obscure place, you might possibly be able to get some of your student loans forgiven. "Yeah, but I've never actually KNOWN anyone who did that–it's kind of like folklore…"
Well, now, one of your fellow Southwestern alumna is here to tell you it is real, and she has done it……….Read on!!
Here is her Psychology Today web page…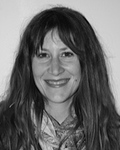 And here is her story…
by Jessica Callaway, LPCC, LPAT, ATR
My student loans were completely repaid!! I graduated from Southwestern College in 2007. After my internship I was hired at Circle of Life, Eight Northern Indian Pueblos Council in Espanola, NM. I was looking for a loan repayment program and found National Health Service Core (HRSA). This program repays loans for clinicians working in rural areas that have a high poverty rate. In 2010 I applied to the National Health Service Core to pay back my loans. At that time Circle of Life was not an approved site, but all of Rio Arriba County qualifies as an underserved rural area. I applied to HRSA as an agency, and then as a clinician. Circle of Life was approved as a HRSA site, and I was approved as a clinician. I worked full time under the HRSA contract for three years and my loans were repaid in full! This included my undergraduate degree as well. So exciting!! Three years later with my loans repaid I had no more student loan monthly payments! This freedom has opened me up to being able to open a private practice in Santa Fe, New Mexico. I am incredibly grateful for my experience at Eight Northern for many reasons, and having my loans repaid was icing on the cake.
Jessica is a graduate of Southwestern College, and is available as a private therapist in the Santa Fe community.
About the Moderator