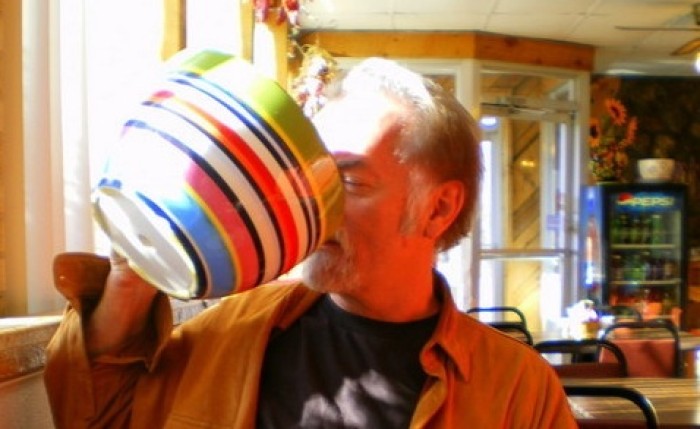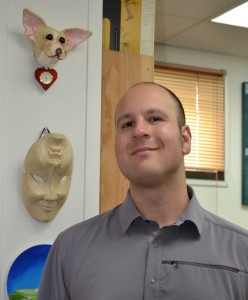 Psychology of Coffee
I absolutely love coffee and so do people in most industrialized nations, spanning from my home in Santa Fe, New Mexico to Norway, Italy, Austria, France etc. This makes coffee only second to oil in commodities, and it's much tastier. According to the Business Insiders website, the Coffee industry is worth over 100 billion dollars worldwide. Allen Frances, Author of Saving Normal, and task force member for writing the DSM-IV, even jokingly points to the fact that the storied diagnostic and statistical manual could contain coffee addiction, since millions of people the world over start every day with the coffee ritual, generally never spend a day without coffee, and are irritable with very mild forms of withdrawal symptoms such as headaches when without coffee. However I like to think coffee is a divine gift, passion, and the only "magic bean" out there… Sorry Jack, it's Joe!
             A few years ago, when I was working as a Mental Health Worker at a psychiatric hospital on an addictions in-patient unit, I would brew up multiple pots of black liquid gold for co-workers and myself. When another unit in the hospital desperately wanted coffee, they would announce "code brown, code brown" over the loud speaker, and my arrival would be welcomed by applause as I came to the rescue with the brew-beans. I remember a co-worker telling me how I could start a coffee-holics anonymous group due to the fact that I was clearly addicted to the bean, would not come out of the staff room until I had coffee, and would work every shift while downing an entire 60 ounce pot of java, while never missing a day of coffee drinking. I would constantly talk about coffee to co-workers, and research coffee at home on my computer. I own a burr grinder, along with a high tech coffee maker that does not let a drop of water hit the coffee until exactly 200 degrees (the perfect temperature for water to brew coffee).
My beans of choice are organically grown from Ethiopian roasted light, and from Hawaii and Papua New Guinea roasted medium. I drink it black like a cowboy.
Yeah to say the least, I was, and still am in love with coffee. As for the addiction aspect, sure I don't miss a day of drinking the Joe, however coffee does not impair my life, or cause dysfunction; I firmly believe coffee enhances my life, as it does for countless others the world over.
Some doctors I've seen in the past thought I had a rare form of ADD called ADD-PI (attention deficit disorder predominantly inattentive.) What this boils down to (besides the DSM trying to fit more people under the mentally ill umbrella and getting them on meds), is me having trouble concentrating, spacing out, day dreaming, feeling sluggish, and having trouble focusing. Ironically my ADD-PI symptoms all disappeared when I became a daily coffee drinker a few years back. This is no surprise to me, especially since there are many research websites such as the coffee & health website, and the world coffee research website, webMD, and many coffee studies being done at Harvard and countless other universities and colleges. Research articles on coffee's health benefits are popping up everywhere, reporting that coffee helps to prevent Alzheimer's, cancer, memory loss, heart disease and so on. Not to mention that coffee is America's number one source of antioxidants, according to research carried out at University of Scranton in Pennsylvania. And it's a proven fact that coffee has 3 to 4 times more antioxidants than tea. How about them beans?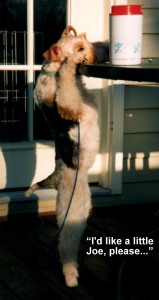 The most productive, intelligent, and interesting people I know who "make things happen" in their lives are all daily coffee drinkers. Sure I'm biased, but it's true for me. At the school, the (former) President, Dean, Vice President, head of the counseling department, along with many other professors and staff are seen around campus enjoying their beloved coffee. In fact, I can hardly recall seeing Southwestern college's former President, Dr. Jim Nolan (who worked about 100 hours a week) without an extra-large cup of coffee in his hand. I took an Archetypal Psychology class with Southwestern College's founder Dr. Robert Waterman,  in which we drew mandalas and made art from dreams, meditations, and deep personal reflections.  I will never forget what Dr. Waterman told me one day. I was sitting outside in what I like to call "Southwestern College's campus of enchantment," taking in the schools gorgeously surreal landscape during a brief class break while sipping some coffee. Dr. Waterman walked over to me and said "back in the day I used to have to drink coffee at night just to get enough energy to go to sleep." I still chuckle whenever I think of that moment.  Film director David Lynch, famous for creating Twin Peaks, Lost Highways, Blue Velvet, etc., once said in a Huffington post interview that he drinks about 8 large cups of coffee a day, and has been obsessed with coffee for over 30 years. Just about every mental health therapist I've met drinks coffee, and feel it's the magic elixir that helps them greatly with talking to clients all day long.
     Well, you get the picture. And no I'm not discrediting all the non-coffee drinkers out there. I could go on for many more pages about aspects of coffee and fine details, but hey that's been done thousands of times. What I'm getting at is there is a psychology and passion behind coffee that are therapeutic and life enhancing for millions of people the world over. There is a reason most of us at Southwestern College loved our cup of Joe, and why I restructured my mornings to wake up extra early to make coffee, get back in bed next to my dog Buddy, and savor a fresh cup of coffee next to him. For me, that's heaven on earth and the best way I've found to start my days.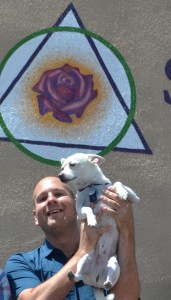 "I rise at 6:00, find my coffee in my study, & do not see the family until 12:00 or 1:00." – Ralph Waldo Emerson (1839)
Sylvan Schneider is a graduate of Southwestern College, located in the gorgeous picturesque high desert of Santa Fe, New Mexico.
About the Moderator