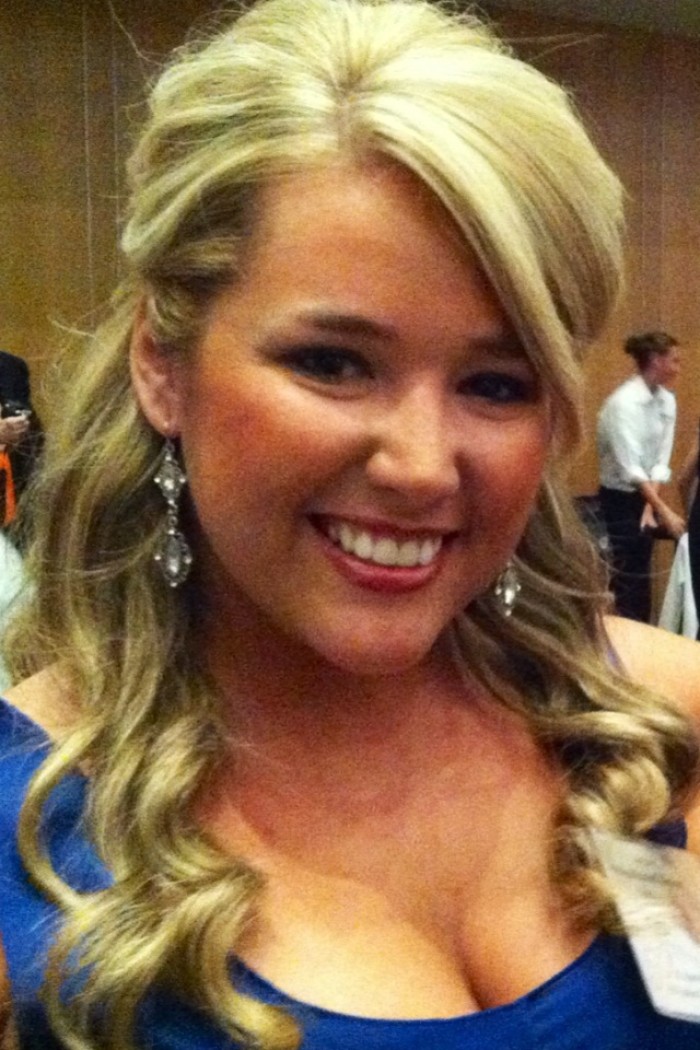 In the Spring of 2013, I finished up supervision for my ATR and LPC in Oklahoma. Even cooler, my supervisor is also a SWC grad! I work full-time for the Cavett Kids Foundation, the same foundation where I completed my internship in 2012. With the Cavett Kids Foundation my title is "Art Therapist, Director of Diversionary Play."
The Cavett Kids Foundation is a non-profit organization benefiting children with life-threatening and chronic illnesses. The Foundation is most well-known for its summer camps where they use the "3 C's," Character, Coping & Connection, to teach the kids that their illness does not define them. The campers are taught to dream big, build character and learn from their diseases.
My job has many parts! At the camps, I work with the kids in the art room and base the art around the theme for the camp. This year's theme is Goals! On a day-to-day basis I am working out of the out-patient unit Children's Medical Center running one of Cavett Kids' many ongoing programs. For Cavett Kids I am not only the first Art Therapist for their Foundation, but also the first Art Therapist ever at this hospital! I work directly with the kids here at the hospital/clinics. I mainly work with the long-term patients utilizing art as they learn and grow. Sometimes we are working on big issues and fears, maybe about surgeries, dying, etc. Sometimes, we are jamming out to music, painting and just talking about life. Each day is different, but I love it!! I also work as the Director of Diversionary Play for Cavett Kids. Diversionary Play is a program which operates solely by volunteers, who go to clinic floors and make arts & crafts with the kids while they wait for their appointments. This helps the kids to not be sitting, building fear and anxiety, but instead to have a good experience at a sometimes scary place!!   
Personally I enjoy my life here in Oklahoma… it's tornado season here and after spending years in the desert with its lack of rain, I am actually looking forward to the stormy weather! I also built my first home here in Edmond, Oklahoma (a nice suburb just north of OKC) and it was completed December 1, 2013!
 
What stays with me most from my experiences at SWC is the love. At SWC there was a true safety net where it was okay to cry and it was okay to tell people that things are NOT okay! I loved the sense of community and love, there is a true bond at SWC. I work hard to let my patients and campers know that confidentiality is key and they we must learn to love each other, no matter how different we may seem.
      
Ashley M. Simpson, M.A.
Cavett Kids Foundation & OU Children's Physicians
Art Therapist, Director of Diversionary Play
1200 Everett Drive | Oklahoma City, OK, 73104
Phone: 405.271.2271 ex. 1 |  Fax: 405.271.5348
E-mail: ashley@cavettkids.org
 
Learn how you can help children battling life-threatening and chronic illnesses by visiting www.cavettkids.org.
About the Moderator