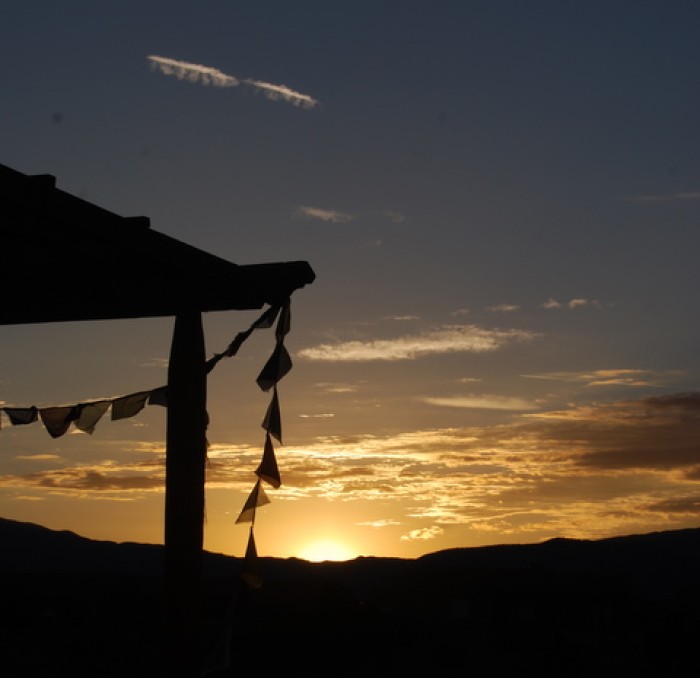 Final Thoughts: Maras       
By Sara WIlliams
I cried after leaving Maras. It was something like a mixture of sadness and gratitude. Sadness because never again will I have the same experience. It was confusing because it is unusual for me to get sentimental about endings. It is more common to be looking to the future, thinking about what comes next, also a whisper in the back of my mind.   We had our daily routine in Maras: home cooking, hand-washed laundry and our work with the children, which began as they started tapping on the front gate at 2 in the afternoon. It was by no means easy. I felt ready to leave, to travel, to make my way home…well, a temporary home in my mother's spare bedroom.   I reflect on the lives of the children in Maras. They really did enjoy coming to our groups. I can't help but think, are we so fun to hang out with, or is it that boring growing up in such a small town? It must be a combination of the two. We provided materials for projects that the majority of the families could not afford, and we allowed space for artistic freedom.   What is it like to be a child in Maras? They are rich in terms of companionship, both animal and human. They have puppies, kittens, and even lambs. Peru is a country where animals propagate freely. In most cases the offspring either become a commodity, or contribute with some other service such as protection or pest control. Even in the poorest of families, the pets eek out an existence on scraps.   In a poor family, children need to contribute as well. In Maras, we saw children from our groups helping in the fields, or more commonly, herding the animals to and from the pastures. Very often the care of the young children in the family will fall on the older ones, making for especially close sibling relationships.   We had a 7-year old who came to our groups with a very small toddler strapped to her back with the same type of colorful textile all Andean women use to transport various cargo. When her sister fussed, she would stop what she was working on, and adjust the little one to a more comfortable position. I had the urge to somehow relieve her of this duty, yet I didn't want to disturb the symbiotic relationship between the two. Plus, there was no reason to interfere with what appeared to be nap-time.   An outsider might think these children are being robbed of a childhood. It is certainly true that many work hard, and have higher stress levels in comparison in other children around the world. We saw it in the creases of some of their foreheads. Despite hard-ship, these kids are quick to seize any opportunity for growth, enjoyment and connection. I am so grateful for the opportunity to be of service in the pursuit of creativity and play.                          
Sara Williams is an almost graduate of the Master´s in Counseling Program at Southwestern
College. She completed her internship at the Andean Research Institute, along with Cordell Baker.
Cordell is also a near graduate of Southwestern College.
About the Moderator