M.A. in Art Therapy/Counseling
Home

›

M.A. in Art Therapy/Counseling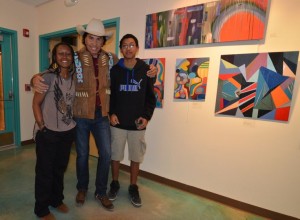 Your Experience & Success in the Program
Your experience in the Art Therapy / Counseling program at Southwestern College will be a vibrant exploration of the art-filled therapeutic process. Our integrative approach not only honors the spiritual connection between soul and art, it also positions our students for professional success after graduation.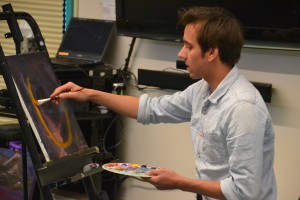 Southwestern College's Art Therapy/Counseling program allows you to be credentialed in both Art Therapy
and
Counseling, which is a tremendous advantage over stand-alone Art Therapy programs. 
(Click here to find out more about that issue.)
This program can be taken on the ground here in Santa Fe, New Mexico Or it can be taken online/distance in a synchronous zoom classroom.
  Employers tell us that our students bring a maturity and a commitment to social change that is not found in many schools. We also offer a lot of help both in identifying career opportunities and learning how to create a private practice in one of our many career workshops. The honesty of the art and the healing process of making art is fully embraced here. While exploring the meanings of diagnosis, assessment and treatment, we strive to maintain a holistic consciousness that helps us see art therapy through the grace of a spiritual, life-affirming lens. And you
will
do a lot of art-making! 
Click HERE
to read the Southwestern College Art Therapy/Counseling Program Values and Understandings.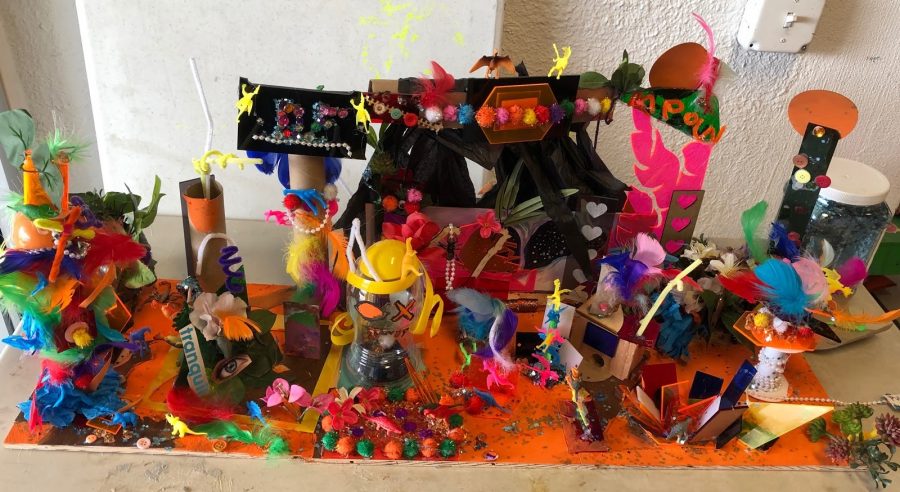 Program Description
The Master's degree program in Art Therapy/Counseling burns brightly with passion for art-making. You will engage in self-reflective creativity throughout the entire program. Through experiencing your own artistic processes and engaging in solid clinical training, you will be equipped to enthusiastically engage in therapeutic client work. The Master's degree program in Art Therapy/Counseling emphasizes the use of the visual arts as a therapeutic approach in clinical, educational, community and rehabilitation settings. While visual arts is the primary therapeutic modality, the creative process may be supported by classroom instruction and experiences in the use of drama, movement and music therapy. SWC also offers opportunities to learn
Sandplay/Sandtray therapy
. 

Program features:
Degree program prepares graduates for credentialing as a Professional Art Therapist and as a Counselor in NM (two clinical licenses) and we have graduates practicing in many other states as well. See our FAQ to get details on other state licensing requirements.
96 quarter units (equivalent to approx. 60 semester units)
Practicum  for our on the ground students happens within our own Tierra Nueva Counseling Center with faculty guidance and supervision on-site. If you are taking the program online, practicum will occur locally in your state of residence at a mental health agency or clinic.
Internships can take place in any state
Transformational, experiential learning approach shared by faculty and students
2022 Retention and Graduation rate is 90%; 2021 the rate was 83%
2022 Employment Rate is 100%; in 2021 it was 97%
Full-time program (2.5 or 3 years)  or part-time program (3.5 years) available
Option to concentrate in School Counseling or Consciousness in Action
Certificate programs in Children's Mental Health, Applied Interpersonal Neurobiology, EcoTherapy, Addictions, Abuse & Recovery, Human Sexuality, Psychedelic Studies and Trauma, Grief and Renewal can be taken concurrently with the program to add a specialty. Some of the certificate programs are offered in person in Santa Fe. However, there are options to take some coursework from each certificate program online and Psychedelic Studies, Human Sexuality and Trauma, Grief and Renewal coursework are all online.
Southwestern College's MA in Art Therapy/Counseling program is accredited by the Commission on Accreditation of Allied Health Education Programs (www.caahep.org ) upon the recommendation of The Accreditation Council for Art Therapy Education.

Commission on Accreditation of Allied Health Education Programs (CAAHEP)
25400 US Hwy 19N, Suite 158, Clearwater, FL  33763
Phone: 727-210-2350
During their Practicum and Internship our students work with diverse issues and problems to offer a variety of experiences.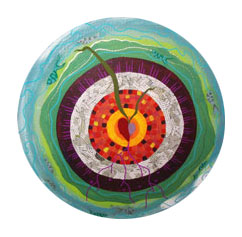 Because of our students' wide range of interests, we intentionally seek faculty with very diverse work experience and theoretical stances. We don't teach "one way" of doing art therapy or counseling. We encourage you to learn and experience such a richness and variety here that you BECOME an art therapist and counselor from the inside, out. 
There is a sense of genuine community at SWC that is nourished by faculty, administration and students. During Portfolio Review, students also share a review of significant artwork that they created during the first year. This is an opportunity for students to informally share their experiences from their first year with art therapy faculty, through their own imagery.
It is an exciting time to join us and we encourage you to contact the Admissions Office to discuss in greater detail how you can launch your career in art therapy. For those who already possess a Master's degree in counseling, social work, psychology or psychiatry and wish to pursue a Master's degree in Art Therapy check out our Master's degree in Art Therapy for Clinical Professionals.
For inspirational stories about "Where SWC Graduates Work," click here! (This could be you…)
Art Therapy/Counseling Program Chair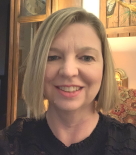 Jennifer Albright Knash, DAT, ATRL-BC, LPC/AODA, CCTP
Related Links:
For more Art Therapy photos and images on Pinterest,
click here: