by Amy Hautman Bates
My first quarter at SWC has introduced me to what seems like a million new healing practices.  One I find particularly interesting is Psychodrama. It is believed that acting out physically frees us from barriers and allows us to act spontaneously in the here and now.  I like drama and I am a little psycho so it sounded fun to put them together. Carol Frank and Sue Shaffer, both SWC alumni, put on a Psychodrama workshop in Albuquerque this weekend and treated me to an amazing experience I will never forget.
I felt like the new kid on the block watching with fascination as we danced around shouting, chanting, playing! Remember being a kid, when you just jumped in? With loose directives, the group just flowed with what ever was happening. The room was filled with positive energy and movement.  We did role playing with beautiful pink and orange flowing scarves, chairs and stuffed animals. I got to be a child again. I left wondering why we don't play more. It's so much fun!!!
Fun was only one dimension of the day long experience. A fellow participant chose to reenact a heavy event from the past. I watched as one minute of her life was played out in an hour of psychodrama. Everyone was plugged in.  In the resolution, she gained closure and I too, felt healed. The whole room pulsed like a giant hug.
SWC offers a certificate program called Applied Interpersonal Neurobiology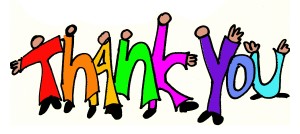 About the Moderator