David Hudson, M.A., ATR-BC, LPCC, is employed by the U.S. Dept. of Veterans Affairs as a Readjustment Counseling Therapist. He specializes in the treatment of chronic, combat-related post-traumatic stress disorder, as well as military sexual trauma. Using a variety of modalities and interventions in long- and short-term psychotherapy, he serves veterans from the conflicts in Iraq, Afghanistan, the Persian Gulf, Vietnam, Korea and World War II, as well as active-duty military personnel. David also counsels bereaved families who have lost a loved one in combat, and spouses of veterans afflicted by post-traumatic stress disorder. He conducts outreach to underserved and homeless populations of veterans, provides briefings to professionals who interface with veterans and is involved in clinical program development within the Readjustment Counseling Services Division of the VA Medical System.
David is the recipient of an Outstanding Service Award from the Army National Guard for his work with the Yellow Ribbon Program, a federal initiative serving active-duty personnel pre- and post-deployment and is presently participating in the Vet Success Program, a federal initiative bringing counseling services to veterans on college campuses. He lives with his wife in Albuquerque, NM.
For information about admission to Southwestern College, email Dru Phoenix, Director of Admissions.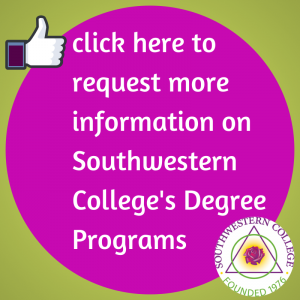 About the Moderator