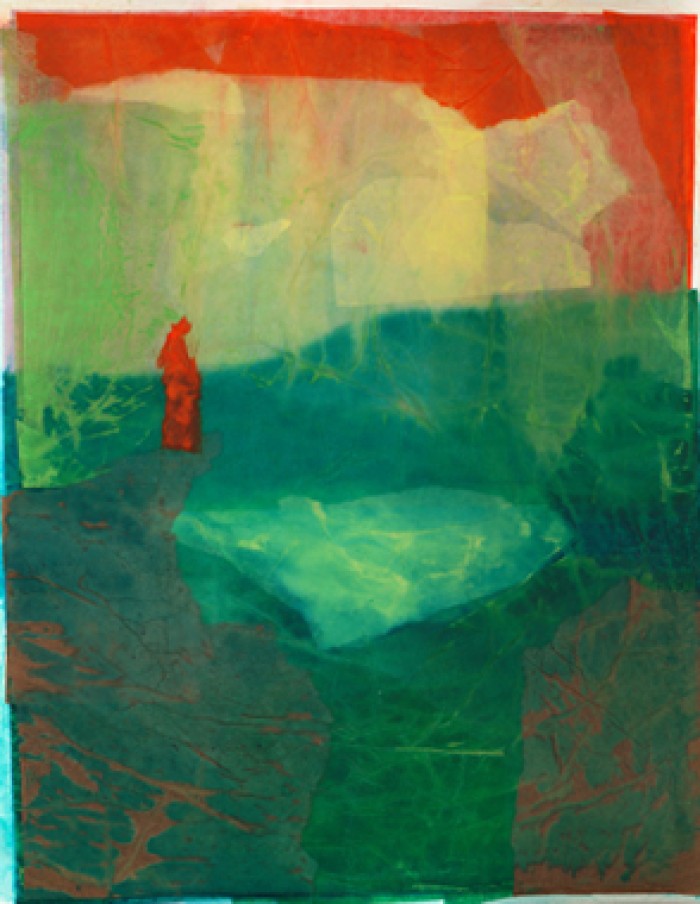 by Karen Stefano Ed.M., M.A., L.P.C., NCC
How can you unwind your body and mind, listen to the inner stirrings of your spirit, and supercharge your creativity? It's easy. Tissue Paper Collage!
Mythologist Joseph Campbell said, "The privilege of a lifetime is being who you are." The truth is that our culture is motivated, and hindered, by goal driven focus. Our busy and complex lives leave little room for the spontaneous and instinctive parts of ourselves. It's crucial to decelerate from the high speed of our lives in order to listen to our inner stirrings. However, we need to create the internal space necessary for this to happen.
The creative arts have long held a power to awaken deeply held feelings and beliefs that might otherwise not have a way of expressing themselves. Making tissue paper collages is a way to simultaneously encourage imaginative play and artistic expression. This brings out of hiding unknown parts of ourselves that may be trapped in the body and psyche, influencing and constricting our lives. Making tissue paper collages may seem like creative activities reserved for kindergarten students, however, it is these basic inventive and imaginative actions that have the power to shape lifelong changes in our body, mind and emotions. The relationship to the beauty, mystery, and chaos that can appear in a collage restructures a person's experience and orientation.
Recognizing the importance of trusting in the unconscious, Carl Jung said, "Often the hands will solve a mystery that the intellect has struggled with in vain." The symbols and meaning that arise from the unconscious are remarkably visible in the collage offering us uncommon encounters with ourselves. The unexpected continuously reveals itself when we communicate in the potent language of image and metaphor.
Working with tissue paper that "bleeds", your hands tear the tissue, then with special glue, brush and board—and without thinking about creating a design—a collage is born. This technique is a visual and kinesthetic process that activates the instinctual and primitive parts of the brain, bridging us to the world of our own potential.
There are five practices that nurture creativity. Remember, it takes time and effort to slow your life down to a pace where you can allow your imagination to cultivate your life. Trust me, the effort will be well worth the wait.
THE FIVE PILLARS OF CULTIVATING CREATIVITY:
Stop. Slow down. Breathe. Stop! Decelerate from the high speed of your life. Slow down enough to breathe deeply and quiet your body and mind. This is your starting point.
Ground your body to the earth. Find a body oriented practice geared toward developing a deeper awareness of your connection to the earth. For example, with your feet planted on the ground, imagine growing roots deep into the earth, allowing the intelligence from the earth to rise through your feet, slowly upwards into your awareness.
Tune in to your self and listen. Pay attention to what is going on in your body, mind and emotions.
Trust in the unknown. Appeal to the Sacred. The natural rising of creativity cannot be coerced. Creativity does not happen on command; it is about cultivating an open and receptive state of mind. Make an appeal to that which is sacred to you and wait.
Dwell in what you are doing. Give it time. Now is the time to play! Put ambition and any expectations on hold for a short while and allow your curiosity to roam. See what arises. Don't' think in terms of results and do not compare yourself with others.
This process is rich in information and awareness, holding untapped reservoirs of thought, memory and instinct. From this place, you can effortlessly reduce stress, rekindle delight and set your feet on a new path for your best year yet!
Karen Stefano is an artist, counselor and teacher. A trained sculptor and painter, she draws on the synergy of expressive arts and counseling. Stefano's approach is somatic, existential, and influenced by Jungian ideas. Teaching The Tissue Paper Collage process for over twenty years, Stefano leads collage workshops around the world. www.tissuepapercollage.net. Karenstefano@icloud.com,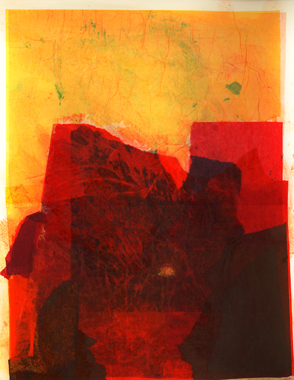 About the Moderator