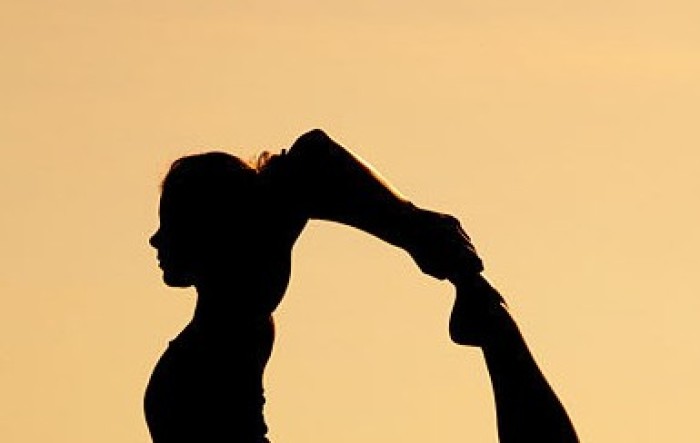 The Path That Was Always Waiting For Me …. 
 
Twenty-three years ago, I attended my first Yoga class. It was a moment of stepping onto a path that had been waiting for me. It was my first conscious step towards healing parts of my spirit that I desperately wanted to reclaim. That reclamation has continued until today.  
 
Little did I know that the path of Yoga would lead me to a professional career teaching Yoga and practicing bodywork – in private practice, leading retreats, running my own Yoga studio and then training Yoga teachers and bodyworkers. As I was working with my clients mostly addressing physical issues in the body, I realized I wanted to help them address other contributing factors to their physical imbalances and pain – mostly chronic. I then began the path of studying Ayurvedic medicine to address the diets and lifestyles of my clients, as well as to deepen my own healing journey. 
 
Ayurveda, the sister science of Yoga, looks at the whole individual – physically, mentally, emotionally and spiritually. Ayurveda applies medicine through foods, herbs, mindfulness practices, and balancing one's bio-rhythm in daily and seasonal life, as well as addressing the inner conflicts of the soul.  
 
In my years of practice and teaching, I observed that there is so much unresolved trauma embedded in the hearts and bodily cells of people's living experience. I felt that the unaddressed trauma, still held within the body, was a primary root cause that inhibits the ability to see the great light of one's own breathtaking human experience.  Unresolved trauma prevents the capacity to embrace love and move out of pain.  
 
I realized that if I was not able to help them address deeply seated trauma, I could only help clients journey so far with their Yoga practice, bodywork treatments or Ayurvedic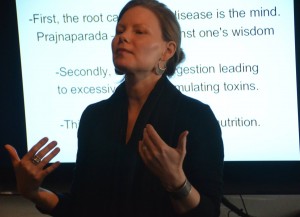 recommendations. Ayurveda believes that the primary root cause of all disease is the mind. The mind that lives in every bodily cell. As I have sat with thousands of clients attempting to reclaim more wholeness, self-acceptance and peace of mind, I reached a point in which I could not ethically, take them further without going beyond my own scope of practice. I wanted to help others dig deeper into their living experience, and help them to discover their own root cause of imbalance in the archeology of their own soul.  
 
I wanted to help them create an opening and a sacred space to begin to excavate the deeper realms of their spirit where they may feel stuck, numb or terrified from unresolved abuses. It was similar to seeing a beautiful, wild river damned up with excess debris from storms, pollution, and outside influences attempting to re-direct its innate current. Then, piece by piece, moving away all of that debris, to allow the free nature of that river to flow again with ease, it knew its own beautiful, natural self once more. I see the same possibility occurring in one's soul over time.  
 
This is when I began to look into pursuing graduate studies in counseling psychology, to widen the skills I could offer another, to help them unearth the seeds of change and transformation. I found Southwestern College, and felt their principles, and mission statement – to transform consciousness through education – held what I was seeking in this deepening career path. 
 
For me, a conscious life is one in which I can look into all of the experiences of life with a reverent heart, and embrace the incredible humanity of my own life. Both the unbelievably difficult and the incredible good fortune. This is the dream that stays with me each day, as I make this next leap of faith into the world of the psychotherapeutic process with others. 
 
 
I hope to integrate my skills, as a Yoga teacher, bodyworker, Ayurvedic practitioner and now counselor to keep enkindling the great fire of life, in myself and others. I want to gain more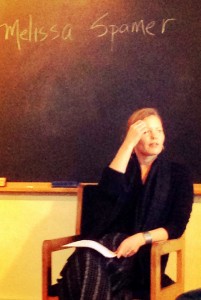 skills in helping people navigate the uncharted territory of their lives so that the dislocated parts can once again be found, and offered into the river of their oceanic heart. Bringing the fullness of life back onto the shores of their spirit to be embraced and loved, again and again…  or at least allow themselves to meet the shore of that love without as much fear. 
 
This new path of counseling that I am on, I feel, has always been waiting for me in the larger life path of helping myself, and others, return to wholeness.  
 
Melissa is completing her internship at Solace Crisis Treatment Center, and hopes to continue her studies in the field of trauma resiliency.  She is grateful for the wide open heart of Southwestern College's curriculum and faculty. 
About the Moderator