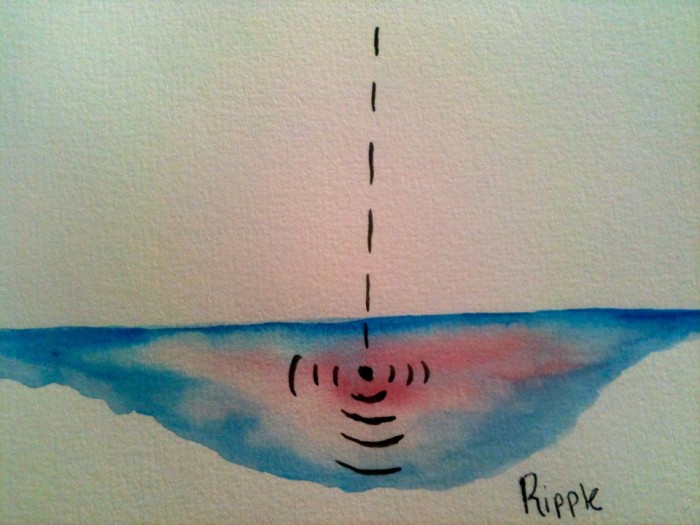 Written by Mary Edson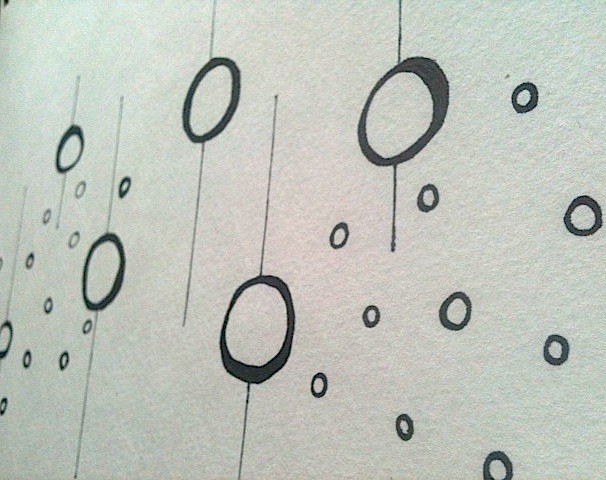 "Interesting how you are only using a black sharpie marker in your art today," says my art therapist, as she gently points out my visible tension with perfectionistic, black and white thinking. This word, this label, "perfectionism" is one I would not typically use for myself; I sing out of tune, my artwork is often sloppy, and I don't mind scoring below an A. But, in other ways, in strange and peculiar ways of interacting with others, of understanding language and making meaning out of life, I do find myself accepting perfectionism's hand to dance. By the end of my therapy session, I had concluded that I was indeed dancing with a type of social perfectionism. I pondered about this dance. With each spin, I saw my excessively high standards, my shy nature, and my distorted beliefs about being or not being enough. It occurred to me that this is the wrong dance for this vocation (Art Therapy/Counseling). Perhaps, a dance with the A+ perfectionist would fare better. But, striving for "social perfectionism" in a social and sacred profession simply doesn't work. This created deeper conflict you see, because my Soul has felt called to this very specific work since many, many moons ago.
The following day, I briefly verbalized my inner struggle with perfectionism. I figured that admitting it was the first step to change. About five-minutes later, I looked down at the stack of papers I had hurriedly grabbed. The paper I was staring at, which was staring back at me, was titled Perfectionistic Thinking and Doing by Sondra Kronberg. In it, she asks, "How many masterpieces, poems, communications, dinners, and gifts have been abandoned because they were not perfect, not good enough?" How many communications have I abandoned or not even entertained to begin with? Sometimes, the time is ripe for change. I pay attention to synchronicities, acting as a North Star guide, and a force of light when nothing else makes sense. But truly, this habit of social perfectionism is fairly old, fairly deeply ingrained, so I had some questions about how to even begin to shift this habit that no longer serves.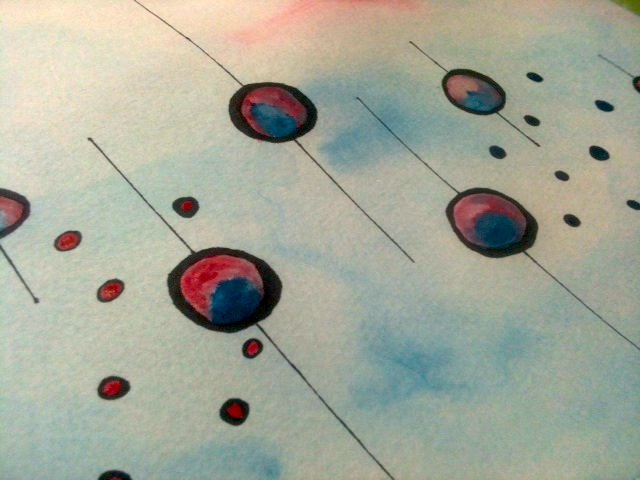 On the timeline of things, back track a bit. Several hours before admitting my perfectionism and having it reinforced with the paper I held in my hand, I was working with a community member, assisting him with setting up an online business. While we were discussing strategies for his business to have representation in the online world, he casually mentioned patience and persistence as being key ingredients to success. And those words stuck to me like glue.
The next morning, I woke up buzzing, I had a full day of internet-work obligations ahead of me. Before I began working, I went for a stroll outside to admire the out-of-season snow. I gathered wood and started a fire. Starting and tending to a fire is a favorite task of mine, as it requires continued action in the present moment. If I neglect the fire, it will go out. Once the fire was glowing like the fierce noon-day New Mexican sun, I typed up my first email, I went to hit "send" and *POP* went the house. The electricity and Internet connection shut off. Four hours later, the power remained off, and my work was piling up. So naturally, I took myself to the wilderness for some fresh air and exercise. As I traveled down the trail, the birds chirped excitedly and my thoughts adventured to a place of resolution and simplicity.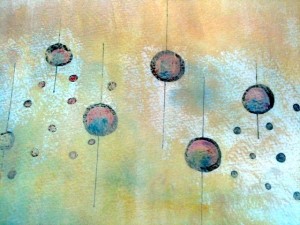 The confluence of events over the last three days produced the antidote to my social perfectionism, the antidote being patience: a basic concept, and at times, a hard concept for me to implement in my daily living. I increasingly understand the saying, "patience is a virtue," which I have been repeatedly told throughout my life. Being a virtue, I assume that it is not something that comes easily, but rather needs to be actively practiced. I see how practicing patience can create room for change, growth, and mystery. Patience invites perfectionism to take a deep breath, loosen-up, appreciate the moment, and trust that life will continue to unfold in miraculous and beautiful ways. With patience, the electricity does eventually come back on, what was once uncomfortable becomes tolerable- sometimes even enjoyable, storms come and go, small steps transform into great change, perfectionism takes the back seat to enjoying life, and what started off as a sharpie marker doodle turns into a layered painting.
About the Moderator