M.A. in Counseling – Clinical Mental Health Counseling
Home

›

M.A. in Counseling – Clinical Mental Health Counseling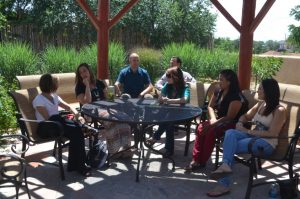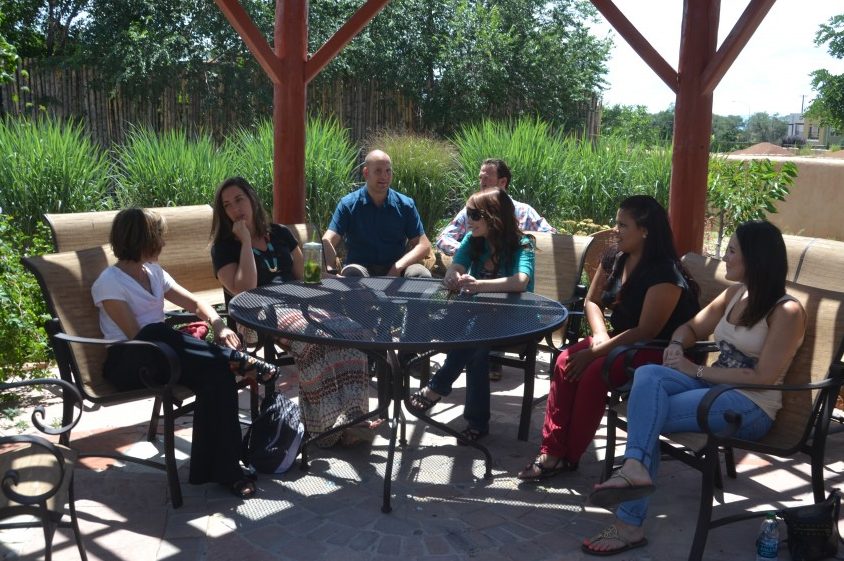 We welcome your interest in our Master's degree program in Counseling (or the specialty area called Clinical Mental Health Counseling by CACREP and some state licensing boards). Southwestern College's Counseling program is fully approved by the Higher Learning Commission, and offers a number of distinctive advantages over most other clinical programs. The program can be taken on the ground in Santa Fe, New Mexico or online. 
Our holistic, integrative clinical curriculum combines current evidence-based practices in psychotherapy with exposure to alternative and earth-based healing perspectives, traditions and ceremonies, for a true multicultural flavor and training experience.
We have a transformational and experiential teaching/learning philosophy, so you learn by being, doing and exploring your own truth.
We offer a heavy emphasis on your personal transformation and development as a compassionate, mindful, reflective, and deeply self-aware psychotherapist. You become your own first client by experiencing the process of personal transformation yourself. This allows you work transformationally with clients.
We encourage our student therapists to cultivate a practice of focusing on client strengths, internal resources and capacity for healing and growth. We see the full person in all their potential and light—not just a diagnostic category. This means that your training will have this humanistic, compassionate emphasis rather than the detached and disconnected approach found in many therapies and programs.
The New Earth Institute certificate programs in Addictions, Abuse and Recovery, Applied Interpersonal Neurobiology, Children's Mental Health, Ecotherapy, Human Sexuality, Trauma, Grief & Renewal, and Psychedelic Studies amplifying the power of your Master's degree and enhancing your career options. Licensed therapists from the community also attend these courses for CECs, allowing you to begin networking with your professional community. Ask the admissions staff for whether these are available via distance or in-person: admissions@swc.edu. 
The above certificate programs can serve as a specialty in the M.A. in Counseling program and/or you can choose to have a School Counseling concentration or Consciousness in Action concentration. 

Southwestern College runs the Tierra Nueva Counseling Center for your training experiences if you are taking your program on the ground in Santa Fe. Using a true sliding scale for its clients, TNCC offers you clinical experiences with the diverse population that makes up northern New Mexico. Many other programs have students do practicum in the university setting, where ethnic and socioeconomic diversity is typically much more limited. If you are taking your program online you will be doing both your practicum and your internship in the state where you reside.
Program Information
Degree program prepares graduates for licensure in New Mexico. We have graduates licensed and practicing in many other states and there are links in our FAQ that will take you to state licensing requirements for you to research when you wish.
95 quarter units (equivalent to approx. 60 semester units – exceeds CACREP Standards)
Both practicum and internship experiences provide supervised clinical training with diverse populations and presenting concerns.
Full-time 2.5-year or 3 year program; part-time options also available
Diverse faculty within small classroom settings offer personal attention and mentorship opportunities. Southwestern College is not attached to one particular clinical or theoretical orientation, so you will be exposed to numerous models and perspectives, and in fact will ultimately be asked to articulate your own in the "Models" course.
Students develop their own professional counselor identities during the coursework and through a year-long practicum and internship experience. Practicum occurs at our Tierra Nueva Counseling Center for on the ground students who are taking their program in Santa Fe. Online/distance program students will complete Practicum locally in their own community at a mental health agency.
Internships can be accomplished in or out of state in the last two quarters of the program.
All Master's degree students are required to fulfill a personal therapy requirement of 20 face-to-face hours with a mental health professional licensed in New Mexico or in the state where you reside. The experience of being a client teaches Counseling students about the nature of the therapeutic relationship, including an appreciation of the emotional life of the client. The experience also provides an opportunity for personal growth that strengthens emotional balance and therapeutic skills. 
Our Master's degree program in Counseling prepares students for a wide range of meaningful careers in the helping and healing professions.  
If you are interested in a degree program, please review the Degree Admissions Requirements and complete the Degree Application. It is an exciting time to join us and we encourage you to contact the Admissions Office to discuss in greater detail how you can launch your career.
For inspirational stories about Where SWC Graduates Work, click here! (This could be you!)
Counseling Program Chair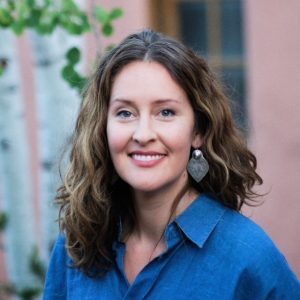 Allison Davis, M.S., LPCC, PhD